CBD Oil: 15 top tincture picks
Tried & tested by the editorial team.
The CBD oil (tincture) market is flooded right now, making it difficult to know how to choose the right product for you. When shopping for a CBD oil, you should consider strength, flavour, price and traceability to ensure you're getting a high quality product at the best price.
15 CBD oils tried and tested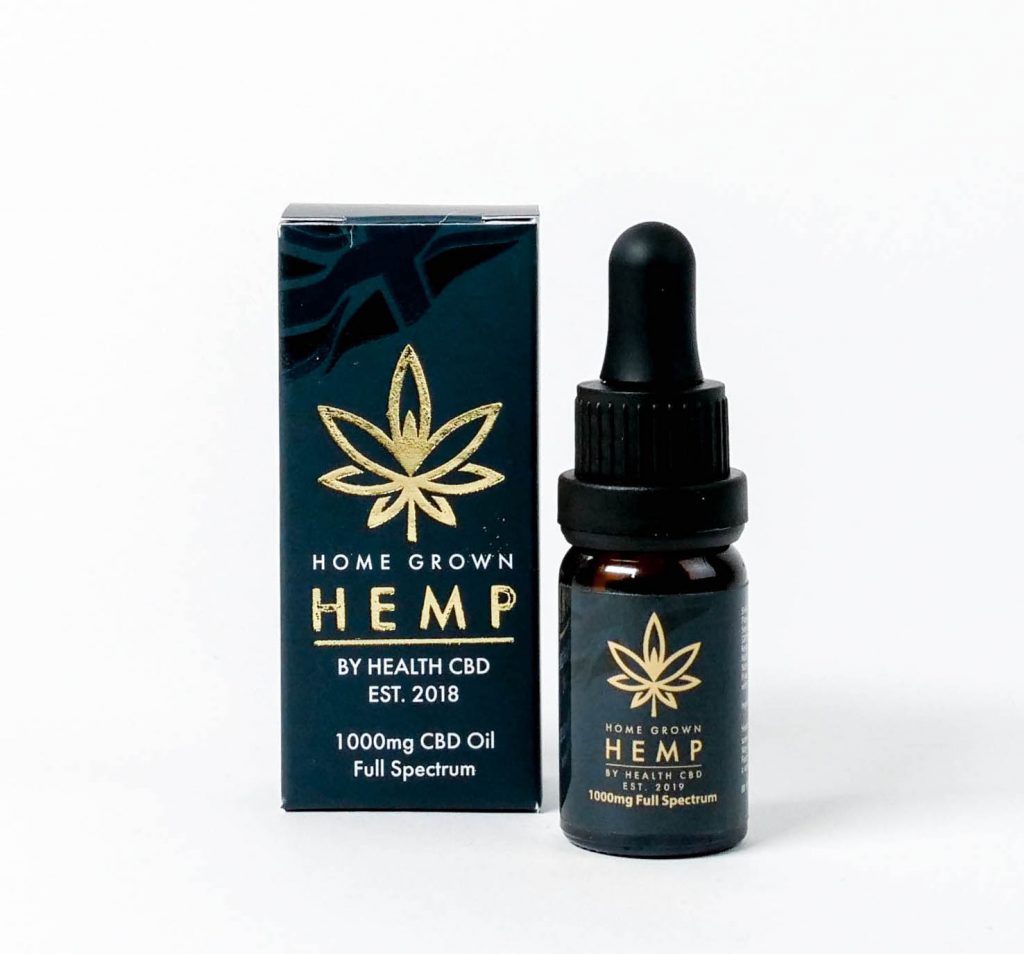 Home Grown Hemp 1000mg CBD Oil, £29.99
Made in the UK, this is a sophisticated full spectrum product. The quality speaks for itself. Health CBD utilises an ISO standard manufacturing facility, meaning every product has to pass various health and safety standards at different points in the production cycle. The manufacturer also uses hemp oil from plants grown on British soil, so this is truly a home grown take on CBD oil.

At The CANNAVIST, we love to see CBD manufacturers putting this level of commitment into their products. And it shows. The oil is pure liquid gold, and the terpene aroma is more akin to a roasted nut butter than cannabis. This element will undoubtedly appeal to those who don't like that typical hemp aroma. The base of this product is olive oil all the way from Greece, which is a nice departure from the standard MCT oil we have grown used to seeing in this product category. There's a warm, nut-like aftertaste which again, is very similar (and as delicious!) to that of almond butter. A really unique full spectrum blend, this CBD oil is a step up! We sampled the 1000mg product, but there are 500mg and 2000mg versions available too.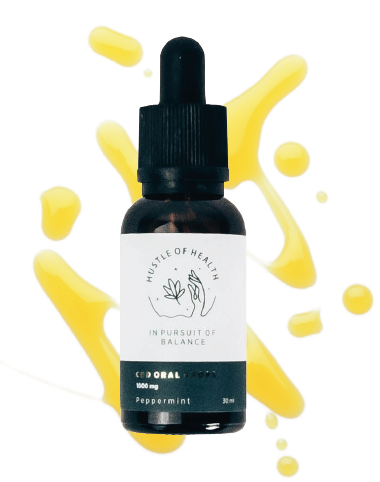 Hustle of Health 1000mg, £44.99
The peppermint corner of the tincture aisle is looking pretty crowded these days, so the competition is on! I tried Hustle of Health for the first time in the new year and honestly, it's yummy. I hadn't seen or heard of this brand before this 30ml brown bottle landed on my desk, but honestly, it's one of the better peppermint CBD variants I've tried. It's more holistic, more herbal, rather than the strong breath mint vibe that other brands have opted for.
It also comes with 0.5ml and 1ml markers so you know exactly how much CBD oil you're consuming per go (it measures 33mg per pipette). I really appreciate the soft aftertaste. It also comes with an adult-proof childlock cap you must master. Will be keeping this one! Hustle!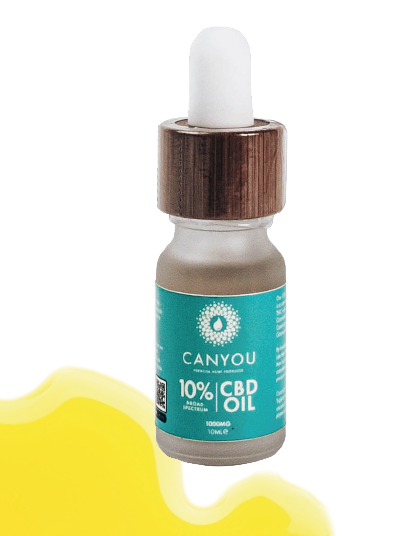 Canyou 10% Oil, £48
If there were an award for presentation, Canyou would win hands down! You get such a spa-like aroma when you open the packaging at first, it's uber calming. I appreciate how much effort some brands put into packaging because it really drives up manufacturing costs. This dainty wee thing makes a great first impression and passes the taste test with flying colours. My one concern would be the recommended use guidelines. It is a 10ml bottle and the advice reads: 'use 2-3 times per day, 6-12 drops under the tongue.' That sounds like a lot to me, but I tried exactly that. For me, it was a bit too much for everyday use. I finished the bottle within the week but that's not to say it wouldn't be the perfect amount for someone else. A really good, balanced use of terpenes in the flavour.
Cannaray 750mg
A solid go-to brand if you want a consistent quality of CBD oil at a good price. A great bottle to have within reach for those days when working from home just isn't working out. You get 25mg of lime-infused CBD per dose and it gives a really fresh, 'spring has sprung' vibe. A very reliable product from Cannaray.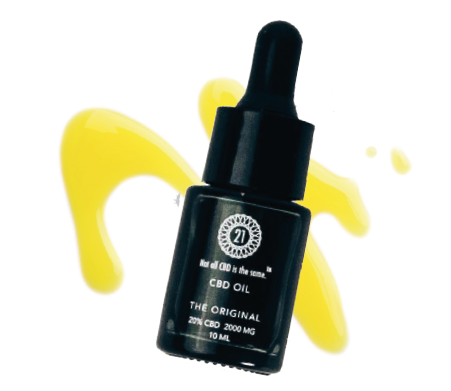 The Original 20% 21 Atoms. The oil you should upgrade to! From £40
Oh hello, this one is for grown-ups. Only those of us who have truly mastered sophistication are worthy of this 20% oil (2000mg in a 10ml bottle). This is called The Original – and rightly so. With 10mg of CBD per drop, this oil gives a nod to where the CBD tincture market began. With a natural taste, brilliant aroma and that golden hemp glow. If you have already taken a natural, non-flavoured CBD tincture then this us your upgrade. This brand is fast becoming a favourite; it has an air of masculinity to it, which not a lot of CBD brands run with. 21 Atoms also do a CBD oil that has vitamin D3 in the mix. Botanical synergy indeed.
Redeyez 10% CBD Oil, £69.99
This product says to take 1-3 drops per serving. I reckon that's a little low for me so I went for roughly 6 drops on my first go. The hemp taste is quite pungent, I know some CBD superfans will love that. At 1000mg, Redeyez have packed a solid cannabinoid profile into this 10ml bottle. You've got CBD, CBDa, CBG and terpenes. It does leave a bit of an aftertaste however, that might be the pinene, just bear that in mind if you're conscious of someone smelling that aroma afterwards. It's also a darker golden colour that you don't see too often. I always think this is great if you are mixing it in with a recipe as you get to see the oil blending in properly. For the taste and aroma alone, I think this would be a great addition to food items.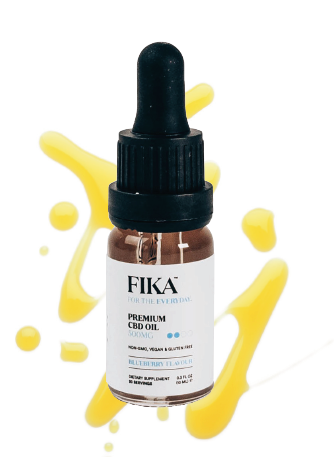 FIKA CBD 5% CBD Oil, £40
Lone and behold, a blueberry tincture! That is original. I was expecting the oil to be blue before removing the box but it is perfectly champagne gold. This is a 500mg CBD tincture made in Leeds, with a hefty amount of terpenes in the mix. At The CANNAVIST, we love the growing trend around terpenes in 2021, people are really starting to see their unique benefits. This is a 5% oil so a little weaker in terms of CBD strength compared to some of the others on this list, but that's not a negative mark. This would be a fantastic introductory product for someone who doesn't want that bitter botanical hemp taste. The blueberry notes are subtle and are most welcome. FIKA, this is a sweet escape…
Another mint take here, so let's see how this British brand fares. Iconic recently won The CANNAVIST Award for Best Edibles with their vegan gummies, so we know they know flavour. First of all, this oil is super clear and runny. If you're used to taking a different product, don't worry. This just means it's based in MCT oil. This is a solid fresh mint oil that won't lead you astray. A great first time CBD buy.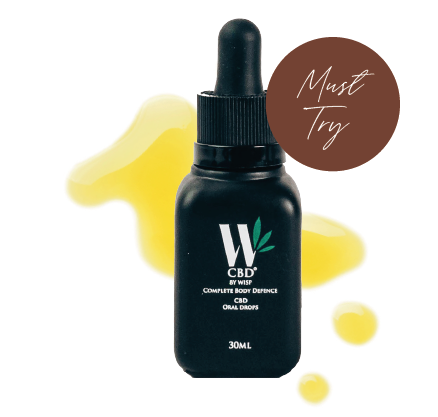 WISP Complete Body Defence 1000mg, £12.99
Chocolate. They had us at Chocolate. The smell of this oil will make you melt. When this product arrived, we immediately made hot chocolate and added one full pipette per cup with a quick stir. It is delicious on its own but with frothy milk and marshmallows, it is absolute paradise. The perfect gift for any chocolate lover. This might not be your go-to everyday oil, but it is 100% authentic and a must for the kitchen cupboard. WISP, this is a really special treat. Thank you!
Virtue 500mg in Berry
What a lovely brand with honest to goodness sentiments. I tried the berry flavour, and at first I loved it. But then it did leave quite a strong, medicine-like aftertaste. That didn't put me off trying it again and again over the Christmas period. At The CANNAVIST, we love to see brands taking risks and I really do feel that this berry flavour has its place. It is just a tad too sweet for my tastebuds. If you're in the market for a CBD tincture that masks the taste of hemp but is still a reliable, effective product then this is your guy.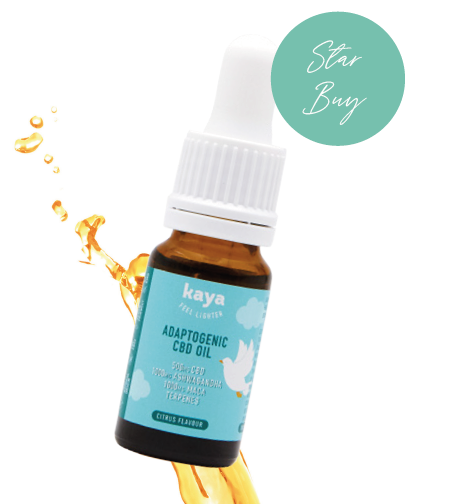 I've tried so many CBD oils that I thought I was becoming immune to the effects. Then I got this oil in a pre-Christmas PR drop so I decided to try it one night when I just couldn't get to sleep. My head was reeling with my to do list for the following day. I can honestly day, this product has changed the way I sleep. I'm convinced the CBD element isn't responsible for this alone, as the bottle only contains 500mg and I would usually go for something stronger. But the addition of Ashwagandha and Maca (ginseng) seem to be just the trick.
I had heard of Ashwagandha before, but I hadn't tried it. Now it's my new favourite research topic! I'm obsessed! Like CBD and the endocannabinoid system, Ashwagandha helps our nervous system to cope with stress. This, for me, is the kind of product that will stand out in 2021. I've recommended it to several friends who have been hit by the lockdown night-time terrors and it's also worked wonders in their lives. I can't rate this tincture enough, 11/10!
Zesty is right, this one packs a punch. A fruity blend of lemon, lime and orange. This tincture screams Mother's Day gift. From the way it is presented to how the information about CBD in general is outlined, this would be a fantastic present for mum this March. If citrus isn't her jam, there is also a 500mg Au Naturel version. It's also suitable for vegans and gluten free.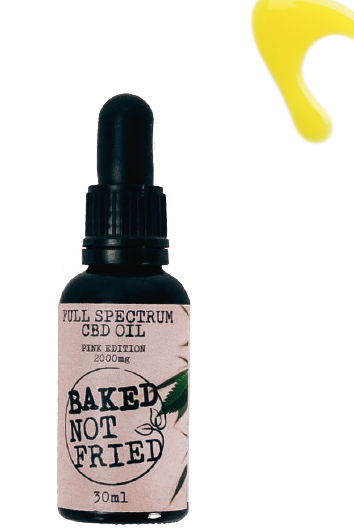 Love this vibe. The brand presents three oils, a pink, purple and grey edition. With 2000mg of CBD in a 30ml bottle, this is definitely a quality product at an affordable price. Don't be put off by the brown hue to the oil. If you are in the market for a straight up, classic CBD tincture, this could be an option for you. The Pink Edition, infused with Pinene and Limonene, is designed to give your energy levels a gentle boost. This is billed as a daytime oil so be sure not to take it before bed! If you seek something for night-time use, try the Purple Edition, infused with Myrcene and Linalool.
Hemporium CBD, Mint, £70
This is oh so simple, without all of the complexities of CBD forced into the packaging. We love it! I tried all three flavours between Christmas and New Years, and I can say that Hemporium have produced epic flavour combinations. Full disclosure, Vanilla Custard does not sound like a natural choice to me. But oh my, how delicious. Mint, on the other hand, is a CBD staple.
Mint extracts really blend well with hemp extract and I think the Mint 2000mg CBD option will appeal to most of our readers. But if you're craving something sweet, the Vanilla Custard is the one for you. Try it, you might be surprised! Hemporium oils are packed with antioxidants and vitamins so this is definitely a great option for those on a health kick. They also utilise a fancy nano technology, which the manufacturer says, makes sure you get all of the benefits of the active components.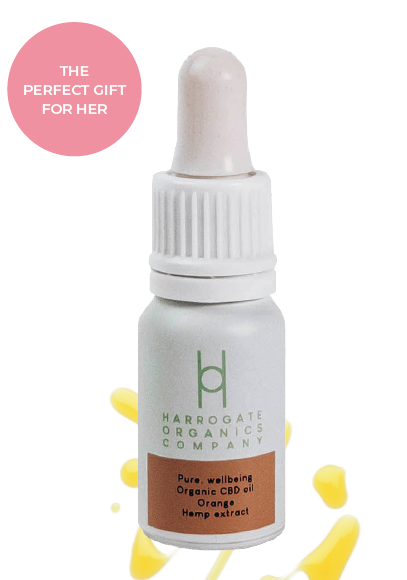 This is the classiest CBD product out there! The perfect gift for a girlfriend, wife or mother. In a dinky little box, this blend of CBD and sweet orange extract is delectable. I closed my eyes for a moment of mindfulness the first time I tried this oil and I felt like I was on a tropical island, not in my home office in a national lockdown.

I found the advised wait time before swallowing of 5-10 minutes a bit unrealistic, but if you have the time to just sit back and relax for a moment, it is extremely rewarding for the mind. (For your information: anything over a minute should be effective.) This is a premium product at an affordable price point at £35 per 10ml. A truly beautiful CBD product.
Advertisement
[mc4wp_form id="39863"]
Related Topics:
21 Atoms, Baked Not Fried, Cannabidiol oil, Cannaray, Canyou, CBD oil, CBD oil for me, CBD products, Featured, FIKA CBD, Harrogate Organics, Hustle of health, iconic cbd, Kaya, Redeyez, reviews, Soul CBD, tinctures, UK CBD, wisp cbd