LIFESTYLE
Long read: Inside a Harley St medical cannabis clinic
We sent a reporter to visit a central London medical cannabis clinic to see what it's like to be both a medical cannabis doctor and a patient.
Medical cannabis was legalised in England in 2018 but only a fortunate few have been able to access it on the NHS. Assistant editor Gordon Stribling visited The Medical Cannabis Clinics Harley St centre to learn how private prescriptions operate and discuss the ongoing debate about cannabis medicines and mental health.
It's a grim Wednesday afternoon in central London.
Horizontal wind whips rain around with umbrella-inverting intensity. Hooded patients dash from car doors into Harley Street's many famous clinics.
Nestled among them is the flagship Medical Cannabis Clinics site. It is one of seven such medical centres in the UK, spearheaded by clinical director and prominent medical cannabis advocate, Professor Mike Barnes.
I'm here to meet consultant psychiatrist Dr Anup Mathew who's kindly agreed to talk to me on his first day in the role.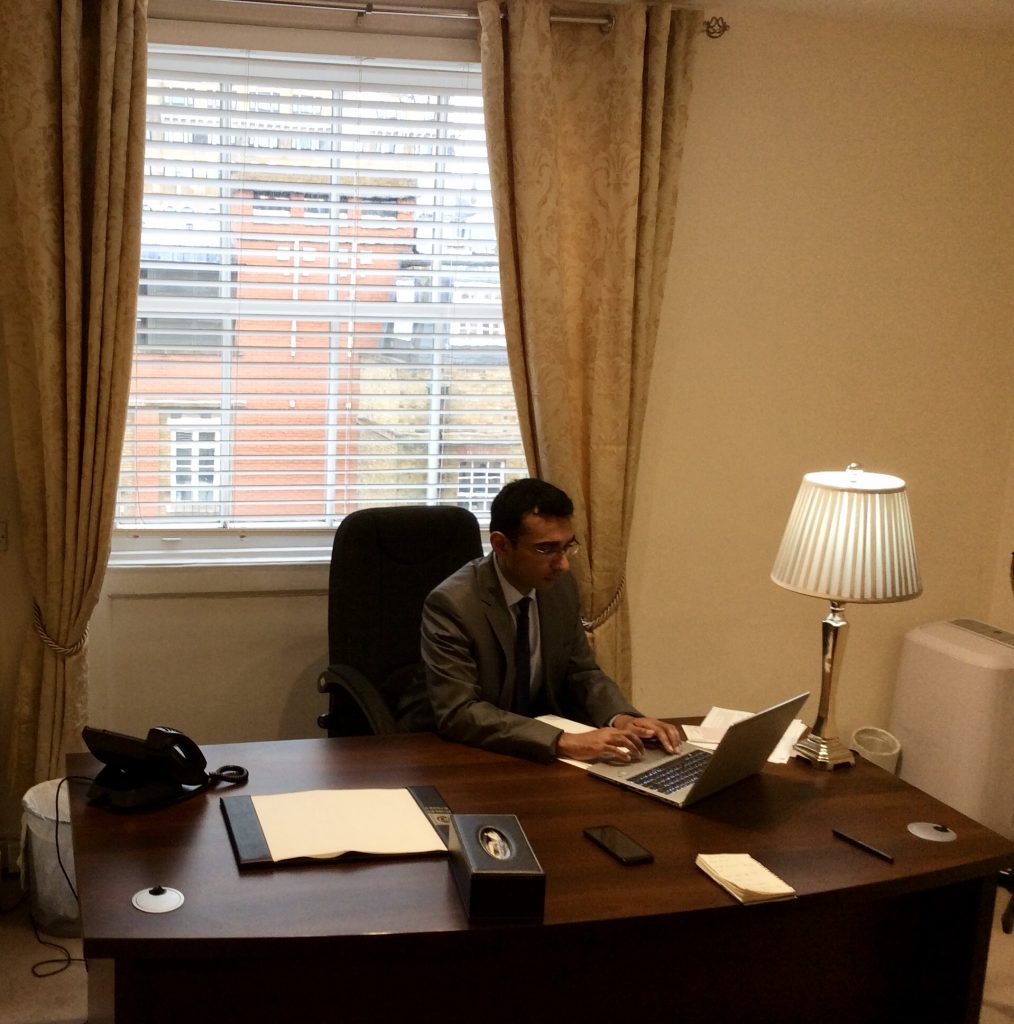 "I've always had a holistic approach with looking at alternatives to standard pharmacological medications," he says.
"I started looking into cannabis and the leader of this is the Medical Cannabis Clinics. I contacted them, went on a training programme, spoke to the team and here I am."
Cannabis interacts with the endocannabinoid system, which we are only now developing an understanding of despite a long history of cannabis-use. We currently know of the CB1 and CB2 receptors, but there may be more and, potentially, more applications for medical cannabis.
"It's looking like it affects multiple pathways. It works exceptionally well for pain and nausea," Dr Mathew says.
"They have potentially identified another receptor, CB3, but there's a lot more work to be done."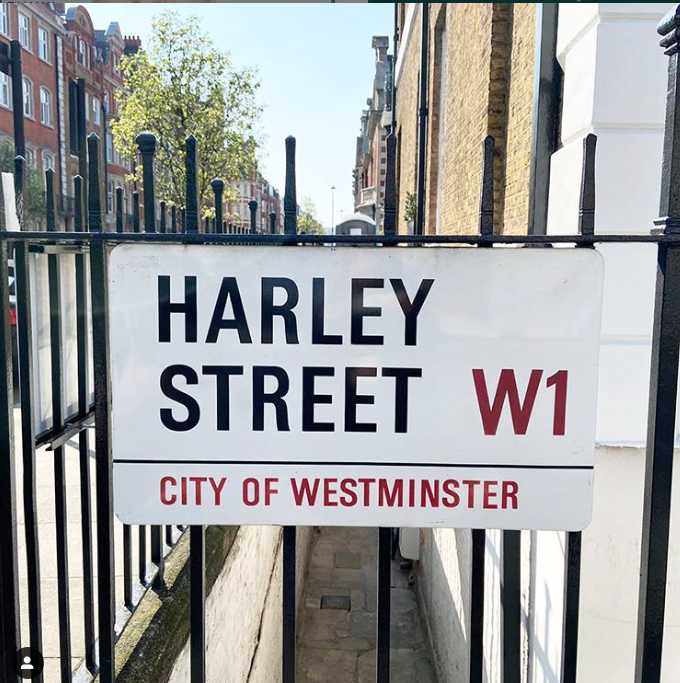 Unlike the NHS where medical cannabis is only prescribed for a handful of conditions, doctors at the Medical Cannabis Clinics prescribe for everything from stress and anxiety to MS and motor neurone disease.
Patients needn't have exhausted all the standard medications in order to access it, but Dr Mathew says that some will have tried illicit forms of cannabis that were either ineffective or tempered by side-effects.
Attitudes to cannabis among the medical community are changing, albeit slowly. However, it remains a highly contentious issue in the psychiatric field despite the huge demand for new drugs.
Patients are crying out for medications that do not come with a high addiction potential like opiates or benzodiazepines such as Valium, Dr Mathew adds.
He believes that the conflict with cannabis within the psychiatric community is due to a lack of understanding.
"We have always been taught that cannabis causes psychosis and there's not an understanding of where that comes from. As a trainee you're left with that knowledge, but it's not explored any further," he says.
"But when you dive into the research and look at receptors and pharmacological reactions, you understand that there is a use for this medication.
"If there's any history of psychosis, schizophrenia or bi-polar, you have to be very careful.
"We're not currently seeing patients with that history. Not to say that they wouldn't benefit from it, but we don't want to cause any issues before we can even show the benefits."
Dr Mathew follows what he calls a 'start low, go slow' approach to prescribing, starting with CBD-only at the beginning, with the concentration depending on the condition, the patient's past experience and the severity of symptoms. In most cases, patients just require CBD, but a smaller ratio of THC can be added later.
But this all happens only after patients have undergone a thorough assessment process. Doctors will have detailed patient history, letters from GPs and medical records to work with. They then talk through the options with the patient in a consultation and submit a plan to clinical governance. Only once this is given the green light will the medication be ordered.
But if CBD is so widely available and far cheaper to obtain, why not simply obtain it on the high street?
Dr Mathew explains that it's a matter of safety and consistency that you only get with a medicinal product.
"No one actually knows what's in high street CBD. I'm seeing patients saying, 'this one has given me a stomach ulcer' and that rings alarm bells. Who knows what's in it?
"If a patient has an allergy to a certain kind of oil, we know and can give a prescription that doesn't have that oil in it."
Medical cannabis remains difficult to physically obtain, even outside the confines of the NHS. The clinic's pharmacist has to pick up the medication from Amsterdam. It is then delivered to the patient within a few weeks.
The clinic recommends that patients prescribed raw flower vape it for maximum bioavailability. If they are unsure how to use a vape, they are given a demonstration and recommend a device.
After that, it's a matter of trialling the prescription for one-to-three months, booking a follow-up appointment to confirm that the medication is working and then being discharged and continue to get their prescription from the pharmacy.
Dr Mathew hopes that it will be easier for doctors and patients to access medical cannabis as more evidence of its efficacy and safety comes to light.
He notes that public perceptions are changing, not just due to high-profile cases in the UK but also increased awareness of models in countries that have more well-established medical cannabis programmes.
"In Canada, they have opened shops where you can pick a unique formula of taste, flavour and so on. It will get to that stage, but the UK has had such bad press that it will take a while to change.
"People have been using cannabis off-license without a prescription, so we have a huge database and the studies have been done from using it on the street, so we don't need the typical clinical trial process. But we do need exact science of what we're getting and what we're prescribing."
Medical Cannabis Clinics Patient, Male, 26.*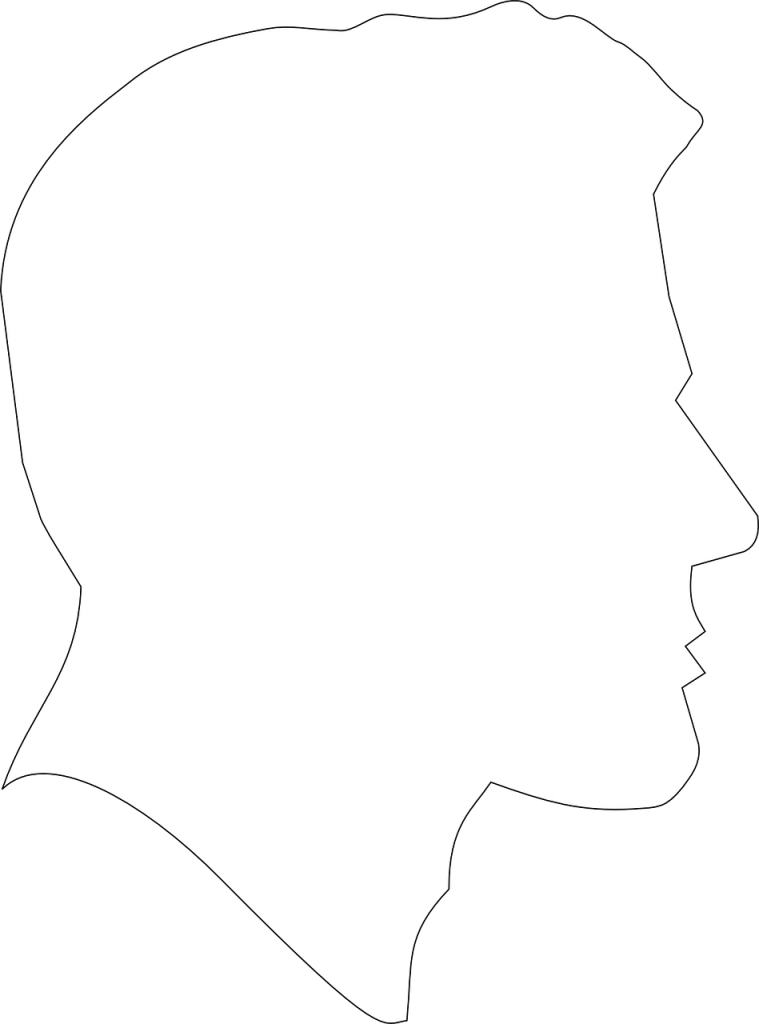 "My original diagnosis was low mood and anxiety/depression. I came in today because I've not been able to deal with it myself or manage things lately. Luckily, I got a new diagnosis of emotionally unstable personality disorder, which has helped clear up a lot of things.
"I went through a bad episode of negative things happening while at uni. My friend recommended that I try cannabis and I did a bunch of research before I tried it and I found that it helped, at least whenever I was able to find the right version of it on the street. CBD helped me a lot with managing the extremes of emotion.
"My parents found out at that I'd been using cannabis, had a proper sit-down, and I told them it had essentially been a miracle because I hadn't found any other treatment or any other support that would work majorly. Therapy at uni did help but once that stopped, all the progress that I'd made got reversed. Cannabis didn't cure everything, but it helped stabilise it.
"They wanted me to go through the legal avenues, so my dad got things sorted with the clinic and it's been exceptionally good. I've actually been able to address things that I hadn't been able to talk about for more or less a decade now.
"I came here today and the doctor didn't just immediately give me the medication. He went through the full diagnosis process, finding out the symptoms and past drug and alcohol use. I found that with some GPs, they just throw medication at you. But the doctor suggested a combination of talking therapy/CBT as well as mood stabilisers. It wasn't just jumping straight into 'shall we use cannabis as the cure for everything and fix it?', but 'what will actually work to address the broader issue.'''
*In the interest of doctor-patient confidentiality, this gentleman's name cannot be published.