NEWS
Ease CBD farming restrictions to boost UK economy, campaign says
Harm reduction advocacy group Volteface has launched a campaign which aims to boost hemp farming for CBD in the UK.
The Pleasant Lands campaign highlights the restrictions hindering hemp farmers from capitalising on the CBD boom.
The UK only produces around 800 hectares of hemp a year despite its versatility and potential economic benefits.
Hemp farmers are prohibited from extracting CBD from leaves and flowers, the most CBD-rich areas of the hemp plant.
UK hemp farmers have therefore been left behind, with the UK CBD industry relying on imports.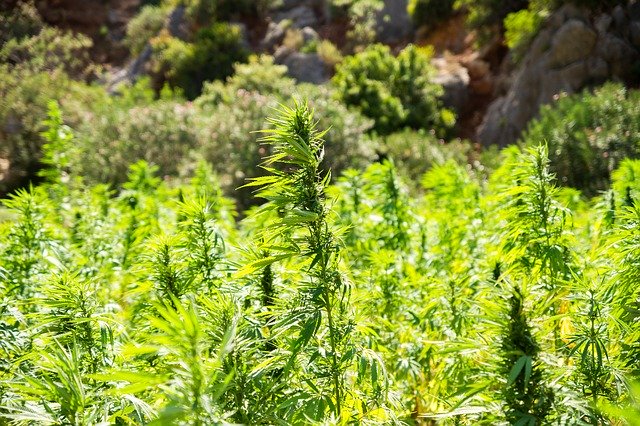 Volteface believes that allowing the extracting of CBD from hemp as well as wholesale for this purpose would provide significant agricultural, environmental economical benefits.
Liz McCulloch, Director of Policy at Volteface said:
"With the UK on the brink of deep recession, Volteface will be presenting the government with a primed policy solution that will drive up economic growth and jobs and support green recovery.

"This is the time to seize upon the economic potential of hemp cultivation, which global experience has shown to be significant."
Volteface will produce a report outlining the potential benefits of freeing up the production of hemp for CBD extraction in the UK.
The group has teamed up with three leading experts to inform the report:
Gary Grant: Vice-Chairman of the Institute of Licensing and barrister at Francis Taylor Building
Robert Jappie: Specialist in Cannabis Law & Regulation and Partner at Ince
Dr Henry Fisher: Chief Scientific Advisor at Hanway Associates
The organisation hopes that the campaign will help 'bring hemp cultivation into the 21st century.'
McCulloch said:
"Pleasant Lands will act as the vehicle for change, encompassing a range of expertise, experiences and interests in hemp cultivation."
A 2019 report by the Centre for Medical Cannabis (CMC) found that three quarters of respondents agreed that UK farmers should be allowed to extract CBD from hemp flowers and leaves.
Jersey Hemp is the only farm in the UK with a license to harvest CBD from hemp flowers.