NEWS
French industry calls for clarity as just 7% use CBD
CBD is booming in Britain. So what's going on with the French industry?
This year's New Frontier Data on CBD shows that French consumers reported the lowest rate of CBD use in Europe at just 7%.
However, the cannabidiol market is relatively new in France which would explain why 57% of survey respondents had only tried a CBD product for the first time within the previous three months.
Nicolas Girard De Langlade of Marie Jeanne CBD explained that the lack of clear laws in France around cannabis-derived products could explain why.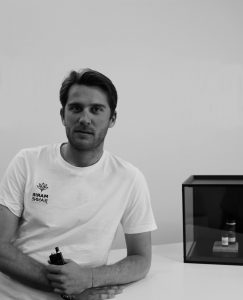 He said:
"There is no specific CBD law in France, but the use of CBD is linked to the law on the exploitation of cannabis sativa L plants with less than 0.2% THC.

"In reality, CBD is never really mentioned or even decried in French law."
As a member of the European Union, this can cause controversy for France, because EU regulations are not imposed in national legal texts.
Nicolas said:
"It also leads to different interpretations that would suggest these products should not contain even traces of THC, while other documentation implies 'plants without narcotic properties due to their THC content of less than 0.2%' are legal.

"It's completely contradictory and delusional."
Reputable CBD companies are calling for clear regulations and laws to be imposed to install consumer confidence and trust in the French market.
Until then, companies like Marie Jeanne CBD need to ensure that good manufacturing procedures are met and that the CBD products available are of a high standard.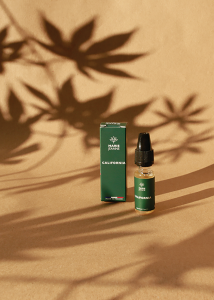 Nicolas said:
"It is important that all players in this market offer quality products.

"But above all, we must continue to be transparent about the composition of our products and inform and advise consumers which is what we are trying to do with Marie Jeanne CBD."
As a CBD e-liquid manufacturer, Marie Jeanne CBD believes transparency is key. This has become even more vital since the EVALI scare.
"It is not only the CBD market; the whole vape market has felt the mistrust of consumers.

"Unfortunately, the media only provided some information, without reporting complete facts.

"So, speaking a little most often to the communication channels in future might help avoid creating controversies without foundation."
The company is also waiting for clearer guidance on CBD edibles, as Germany enforced Novel Foods regulations earlier this month.
Nicolas said:
"As things stand at the moment, we would like to offer food derivatives too.

"Novel Food regulations would clarify the situation with regard to edible products."