NEWS
Irish family-owned potato and crisp brand responds to cannabis seizure
A farmer linked to the Keogh's crisp company in Ireland has been charged with cultivating cannabis plants worth almost €20,000.
Gardai arrested retired farmer Tony Keogh on Thursday and seized €19,500 of cannabis plants from a farm in North Dublin.
Keogh, from County Dublin, appeared in Dublin District Court last week over the seizure.
The uncle of Keogh's Crisps Ltd founder Tom Keogh is believed to have been researching how to grow medical cannabis.
He faces three charges under section 3, 15 and 17 of the Misuse of Drugs Act for possession, possession of drugs for unlawful sale or supply and for the cultivation of a cannabis plant.
Keogh will appear again on November 9.
Keogh's has released a statement on behalf of the family business: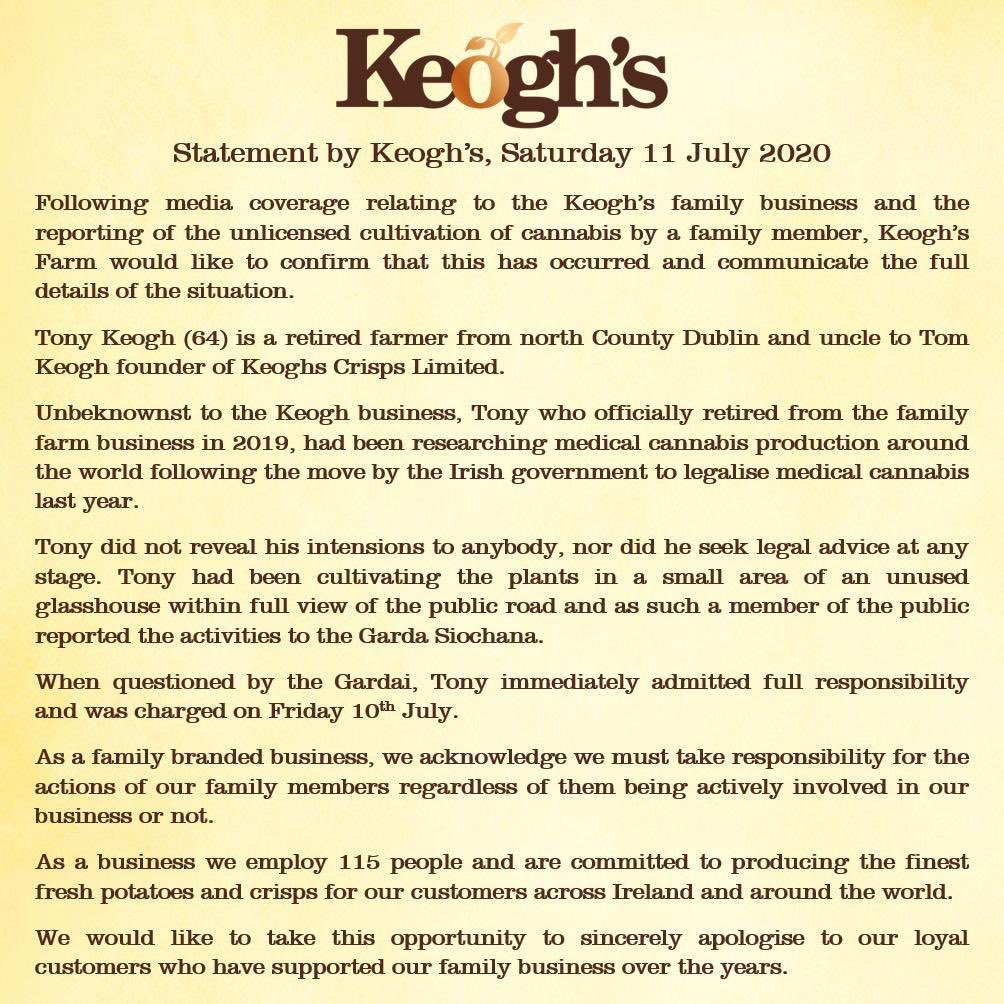 The farmer received overwhelming support on social media, with tweets from across the country including from Blindboy Boatclub of hip hop duo, The Rubberbandits.