As we move towards autumn and spooky-fever grips the nation, we've listed five of the most hair-raising horror-themed activities for you to try… if you dare.
Between piles of auburn leaves, comforting crisp air and dusting off those cosy cold-weather jumpers, there's just something special about autumn.
We can finally wave goodbye to that sweltering summer heat and trade in those 'too hot to move' days for evenings spent tucked under blankets.
But autumn is about more than just snuggling up and enjoying a pumpkin spice infused…well everything; it's also the season of horror.
It's a time when shop windows are lined with cobwebs and stick-on skeletons and an army of costume-clad children descend on their neighbourhoods as they hunt for sugary treats.
Or when fear-fanatics honour all things spooky, celebrating the petrifying pleasures of our eeriest holiday…Halloween.
So, to get you into the sinister spirit, we've outlined five bone-chilling bucket list ideas that you NEED to try.
The CANNAVIST recommends you do your own research before trying anything on this list and encourages you to take any essential health and safety precautions.
Attend a horror movie screening
There's no better way to kick off the spooky season then to catch a re-run of one of those classic horror flicks.
Whether it's 'Poltergeist', 'A Nightmare on Elm Street' or 'The Exorcist', there are plenty of hair-raising movies to get your blood pumping.
You could even take things old school and check out some of the very first fear-inducing films ever released, like 1922's 'Nosferatu' or 1931's 'Dracula'.
As Halloween draws nearer, there are sure to be screening events – or rather, screaming events – popping up across the country, simply find one near you and let the fun begin.
Embark on a spooky road trip
From its sleepy villages to stacked apartment complexes and sprawling wildland, the UK is haunted by endless tales of tormented ghosts.
And while this is bad news for the people who share their homes with supposed spirits, it's great for those who want to come face to face with a potential ghoul.
With so many supernatural hubs scattered across the country, including Pluckley Village in Kent and Chillingham Castle, why not plan a nationwide horror-fuelled road trip?
Who knows, you might even run into a real-life apparition…and if not, at least you got to take in some of the UK's quirkiest tourist hotspots.
Spend the night in a creepy cabin
Have you ever wondered how you'd hold up in an 80's slasher movie, would you be the first to go, or make it through the night – relatively – unharmed. Well, why not rent out a cabin, drag your friends into the woods, scare yourselves with stories by the campfire and find out?
Let's be clear, were not telling you to go toe to toe with a machete-wielding maniac, but we are suggesting you could experience a true horror atmosphere by shacking up in some remote digs.
A quick trip to Airbnb will find you plenty of options to choose from…though most come with luxury bedding and hot tubs, so you may have to do some serious searching if you want a truly creepy cabin.
Attend a zombie walk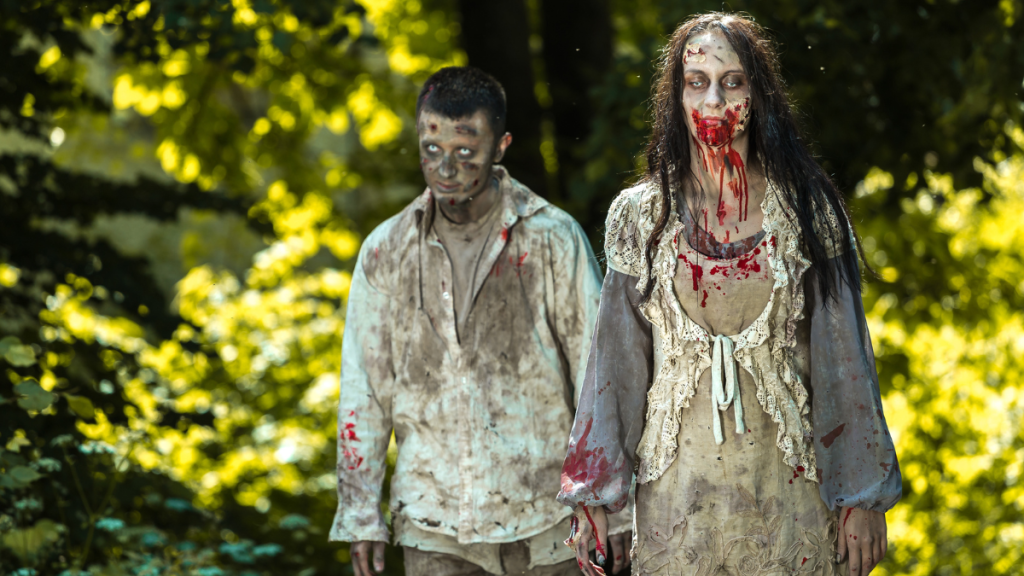 If you're looking for a way to show your spooky spirit, all while getting your daily steps in, then a zombie walk might just be the bucket list item for you.
Every year swarms of undead devotees gather for these marches, donning gory makeup and tattered clothes before turning their city streets into scenes from 28 Days Later.
This celebration of all things zombie is an international phenomenon, with people across Europe, the US and Asia all getting in on the action.
Just throw on that torn shirt, practice your best snarl, sign up to a local event and join the crowd of 'living dead' slowly making its way across a town near you.
Try a horror-themed escape room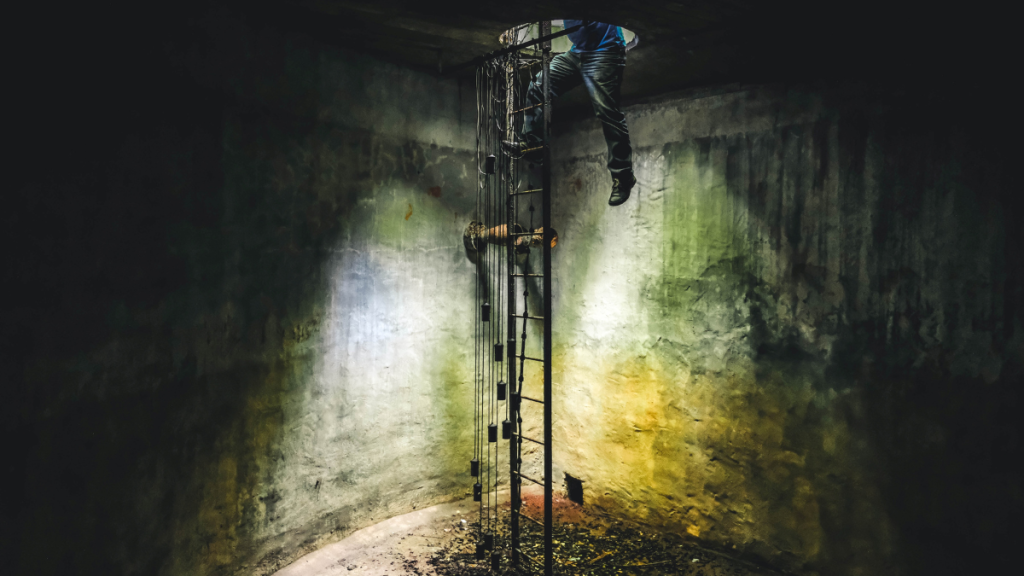 While bravery is an important tool for surviving any spooky situation, you might as well be zombie-food if you don't have the brains to match.
Which is why visiting a fright-themed escape room should be a definite feature on your bucket – and horror preparation – list.
There's at least one of these puzzler's paradises in almost every major city, each boasting a selection of themes ranging from alien invasions to gruesome experiments and runaway monsters.
Just find a location near you and find out if you really have the smarts to outwit fictional spectres and serial killers.