In the spirit of International Women's Day, we speak to some of the inspirational women leading the legal cannabis community close to home and around the world.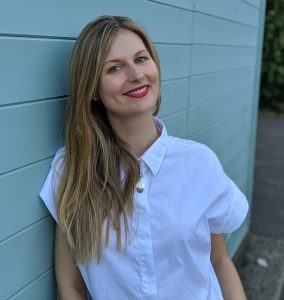 Dr Dani Gordon
MD, CCFP, ABOIM, ABIHM.
Dr Dani has a wealth of accomplishments. She is a double board certified medical doctor in family medicine and integrative medicine and studied mind-body medicine at Harvard.
Canadian-British, Dr Dani has been based in the UK since 2018, but has done her fair share of travelling the world for healing – she and her husband had a wellness centre in Bali, Indonesia, and she had a medical practice in Vancouver, British Columbia for a decade.
Now she is based in London full-time and recently adopted a dog and named her Indica. (She even named her dog after a cannabis strain.)
We asked this go-getter about her training as a doctor, and if cannabis-based medicine ever came up on the curriculum.
"I was very fortunate. I finished my medical degrees and started my first doctor job at 25. I was younger than my colleagues.
"I still knew I wanted to do integrative medicine because in medical school, I had a brush with burn out myself. It was really stressful, so I got really into meditation and thought, 'there's probably something to this mind and body stuff.'
"I knew nothing about cannabis!"
These days Dr Dani prescribes cannabis to patients, something we wanted to find out more about. What's it like writing your first prescription for a medication that's so taboo?
"I remember my first cannabis prescription. It was for chronic pain. This first thing that struck me, even though I'm so open minded, I don't think I realised how many prejudices I had towards cannabis. I thought, 'These are all normal people, like my Mum.'"
One of her main focuses now is on mental health, something the super-qualified doc believes cannabinoids can truly help people with. She also volunteers within the UK cannabis community.
Since the legalisation of medical cannabis in 2018, and accessibility gradually increasing on the NHS, she has been training doctors on how to prescribe through the Medical Cannabis Clinicians Society.
What one piece of advice would she give her younger self?
"I would have started prescribing cannabis sooner, to help more people and relieve the stigma sooner."
This year she will be adding author to her LinkedIn profile.
The CBD Bible, by Dr Dani Gordon, is "an accessible way for people to access education" and will be available from major bookstores in June in the UK and you can pre-order on Amazon.
Jasmin Thomas
Founder of functional skincare brand, Ohana.
Jasmin is 28 and hails from North London. Her current day-to-day work life couldn't be more different from where she used to work in recruitment.
Having worked across several industries over a period of seven years, including investing banking and pharmaceuticals, she gained valuable experience which she continues to draw from in running her own enterprise.
Jasmin prides herself on her work ethic and tells how she decided not to go down the university route.
"I did very well at school, but I didn't love it. I got the grades to go to uni, but I didn't want to go. I just wanted to work"
Now with 5 employees, she says learning is her favourite part of the job, "the expansion of knowledge, the education has been my favourite part [of Ohana]."
Ohana is a functional skincare brand, infused with CBD, for women between 27 and 45 who want to know exactly what's in their skincare products. Jasmin is involved in every step along the way.
"It's for women who are conscious about what they are putting on their skin…  I'm very involved in the formulation. We had a very detailed brief, I wanted to use 100% natural ingredients, I didn't want to use synthetics."
The CBD corner of the skincare market topped trends last year, with high street retailers queuing up to get cannabinoid creams, salves and you name it on shelves. Jasmin believes Ohana has a uniqueness, as its made by women, for women.
"The skincare market in general is competitive. A lot of the ones that have launched have been by men."
What it's like to launch your own skincare brand from scratch?
"I didn't really find daunting in the beginning. I don't know what I was thinking, I just went for it. I find it more daunting now that it's a reality!"
Jasmine adds that even in 2020, being a female of colour trying to raise capital is 'challenging.'
"The hardest part is learning everything as soon as possible. As a founder, I had never done things like a payroll."
Her advice on taking the leap to launch a brand?
"Be more prepared. Read more books, maybe management books."
Jasmin is also behind the EntOURage Network, a chain of international motivational events for women who want to break down barriers in the legal cannabis market through collaboration, community and connectivity.
At Ohana, Jasmin instills the ethos that "There's nothing alternative about nature." We like that.
Ariel Clark
Cannabis business attorney in Los Angeles
Ariel is one of California's best known and longest-serving cannabis business attorneys. Over a decade ago, when the idea of a cannabis business law was considered an oxymoron, she dedicated her practice to this emerging industry—foresight that was recognized by Rolling Stone, which named her one of 18 "Women Shaping the Culture of Tomorrow." Basically, don't mess with this Ariel!
We asked Ariel to sum up what she does everyday and she said:
"I build things. I help business people build companies, get deals done, navigate complex sets of cannabis and hemp laws, and realise their entrepreneurial vision.
"I work with other stakeholders, brick-by-brick, to build the structure of rules, laws, and regulations for cannabis, hemp, and now other psychedelics to bring in and build the new."
Medical cannabis has been legal in California for more than 10 years and recreational use officially became legal two years ago. In the middle of the timeline, Ariel got busy.
"I had just 'thrown up my own shingle' as we say in the legal field. It was pretty unconventional to go solo after only a couple years of practice.
"On top of that, going straight into an exclusive focus on cannabis business, corporate, and regulatory law was extremely unconventional and not at all trendy or cool at the time."
Unfortunately, despite being a high-powered female in business, Ariel has been the victim of sexual harassment, like so many women, as she explains.
"Like most women, I have experienced sexual harassment in more than one workplace, as well as in more than one academic setting.
"My work over the last 15 years on the forefront of law, cannabis, and policy reform has presented me with an uncountable number of challenges based solely on showing up and moving through the world as a female.
"We live in a sexist and misogynist society. This is a feature of our current landscape with which we are all reckoning. To survive and to transmute the trauma of being a female in this society and at this time in history, I have learned that I must take the challenges and hardships and turn them into strength and meaningful action.
"That means, I endeavor to actively participate with others to end injustice for all beings and to help to heal all life on earth, including the earth herself."
Counteracting the negatives and the challenges of being an accomplished young woman, in a male dominated legal world, Ariel says the most rewarding aspect of her occupation is this:
"We are out here on the cutting-edge of culture, law, policy, medicine, and healing. This type of lawyering and policy-reform work requires a lot of creativity, dedication and focus. Most days, this work is downright difficult. But I love to figure things out."
We officially feel empowered thanks to Ariel!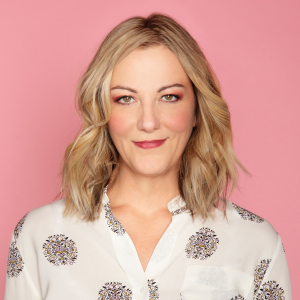 Kyra Reed
Founder of Markyr Cannabis and WEiC.
Kyra is a powerhouse for both women in general and women in cannabis. Not only does she run her own digital marketing company, Markyr, for more than three years now she has dedicated a bulk of her time into building a growing facebook community with the #bettertogether.
The result? Leading a global network for women working in cannabis to unite, problem solve and support one another.
Something new this year for Kyra is the development of Women Empowered in Cannabis Careers (WEiC), an extension of her social media endeavours. A place for women to post their profiles and put their best selves forward with the aim of boosting their career opportunities.
Being based in California's Central Valley, Kyra says the best thing about her hive-like network, where she is the queen bee, is when other women tell her that being part of the network has made a difference to them.
"When women tell me that being part of the network, or coming to our events, has empowered them to take more control of their business, ask for what they want, shed the shame about how they feel… seeing women truly experience empowerment – that is the greatest reward."
With reward comes challenges. Despite being situated in something of a CBD and cannabis hub on the West Coast of the US, opportunities to raise capital aren't always abundant. One other hindrance is the attitude of men, as Kyra finds.
"Oh yes. Money is harder to come by, opportunities are limited, and I have to constantly be on guard because I get hit on under the guise of business. I don't get taken seriously as a professional and I get talked down to and talked over.
"Now I mainly work with women and men who are allies and support my work and the advancement of women. The men that show up excited to be part of this movement are incredible men and our movement wouldn't be as strong without their encouragement and support."
Speaking of men, both Kyra and her husband have ended up working in this same industry, something she says they never envisaged.
"I was talking with my husband, who is in hemp, and we were laughing about the fact our younger selves would think we're so cool that we're a cannabis family now!"