Column: Medical Cannabis and CBD are coming of age in the UK
This article on medical cannabis and CBD was written for The CANNAVIST by Katya Kowalski, Stakeholder Engagement Officer at advocacy organisation Volteface.
Though Brexit and COVID-19 have brought a substantial amount of economic insecurity to the UK, it is time to look toward the promising opportunities ahead.
Medical Cannabis and CBD
Cannabis provides a viable opportunity for combating economic uncertainty. Recently, we have witnessed incredible breakthroughs for global cannabis reform. Looking closer to home, the UK Financial Conduct Authority has authorised medical cannabis companies to list on the London Stock Exchange, demonstrating that the UK has come of age for cannabis and is ready to show the world that we are open for business.
Cannabis is an exciting and emerging industry, which is growing at pace. The UK CBD industry is currently worth £300 million and is estimated to be worth £1 billion in the next five years. It is clear this is the birth of a prosperous economic sector.
Despite the overwhelming economic argument for cannabis, it is not just large corporations benefiting from this expansion. Alongside taxable revenue and economic recovery, the cannabis industry will lead to widespread job creation.
The cannabis sector is an interdisciplinary field requiring a wide-range of job roles requiring a variety of skill sets, something to be welcomed given the unprecedented double-dip recession we are on the cusp of.
In regard to regulatory clarity, the UK sits in a unique and promising position for the cannabis industry, given recent landmark moments with the ECJ, the UN rescheduling of medical cannabis and the fast-approaching novel food compliance deadline. Robert Jappie, a leading cannabis legal compliance expert believes the signs are good:
"All of these legal and compliance developments are welcome as they bring clarity to the regulatory environment. This clarity encourages further investment and innovation in the sector. There is still more work to be done, but everything is heading in the right direction. As further regulation is introduced, market stability, growth and consumer/patient confidence increase. This all leads to a very big year ahead for cannabis."
The UK is already home to the largest CBD market in Europe. With clear compliance with Novel Foods authorisation processes, the UK is in an excellent place for investment. This will also undoubtedly drive forward innovations for specific products and new delivery methods.
Investment in the cannabis sector is also a vessel for innovation development. This is a means of improving product quality, patient and consumer access, advancing our knowledge of the cannabis plant, and how we regulate the endocannabinoid system.
Last week saw another exciting moment, as Kanabo became the first medical cannabis company to be approved to list on the London Stock Exchange. The listing will specifically benefit the expansion and diversification of the industry, ensuring patients have access to appropriate products by catering to specific needs.
Andy Morrison, Chairman of Spinnaker Opportunities believes the sector has arrived at a crucial moment:
"This is a seminal moment for the medical cannabis industry in the UK and Europe. By opening up access to public market capital, young and innovative companies will have another route to access much-needed capital to research and develop new cannabis-related therapies and to bring relief to long-suffering patients"
Medical Cannabis and CBD products cannot be seen as a 'one size fits all'
Subtle differences in administration and content make a big difference. This is why innovation is essential as a means of expanding product variety, in order to give patients and consumers greater choice.
A greater amount of choice also prevents large players monopolising the market by leaving room for craft cannabis products. By welcoming investment, we give the consumer a range of products to choose from, supporting the breeding of diversity in this field.
As a successful Canadian craft cannabis company, CEO Dan Sutton of Tantalus Labs highlights the value craft products bring to the market.
"Contributing factors such as independent ownership, meticulous handling of small batch harvests, and unique genetics contribute to cannabis experiences that set smaller growers apart from mass produced value priced comparables. Craft growers also offer their customers a chance to support the team and story behind their differentiated products and diversify economic value creation between a larger number of smaller firms. Without these craft teams and offerings, highly regulated markets like Canada would run the risk of oligopolization among a smaller number of large firms, driven by high barriers to entry."
Craft companies help ensure products on the market are diverse, innovative and of high quality. All of these qualities should and can be embraced within the UK market.
Innovation is also a means of advancing our scientific understanding of cannabis.
The UK is a global leader in excellence for scientific research. To remain at the forefront, it is necessary to innovate in the cannabis sector, to continue leading the way. Innovations in the cannabis R&D field will counter claims that the UK's research influence on the world stage is waning as a result of Brexit. In short, cannabis could be a much-needed shot to the arm for UK research.
Industry growth expands our knowledge and greater knowledge expands the industry – it is a two-way process. Innovation as a result of investment is something to be embraced for cannabis, as long as patients and consumers' needs are put first.
The booming CBD industry is a particularly exciting example of the impact that cannabis can have on the economy and provides ample credible evidence for making the UK a central jurisdiction for companies. Clifton Flack, CEO of CiiTECH, says now is the time to invest.
"There has never been a better time for investing in established CBD consumer brands. As we in the UK welcome regulatory clarification by way of Novel Foods classification, the road is now paved towards scalability and full industry normalisation.

"We expect 2021 to be a period of opportunity as UK CBD compliance becomes the gold standard for the world. Established and validated brands such as 'Provacan' are well positioned to navigate the uncertain waters of; COVID-19, Brexit and Novel Foods"
Medical Cannabis and CBD put the UK in a unique position
The UK stands in a unique position for CBD with innovation and opportunities for market growth. Currently standing at 6 million, the number of CBD users in the UK continues to grow. CBD has been an effective means of rebranding and normalising the cannabis industry, attracting a large and varied consumer base.
It is clear that CBD products appeal to a larger and more varied demographic. Survey data indicates that more women are using these products and although use remains lower among older adults, it is increasing.
CBD has removed a significant amount of stigma that some attach to cannabis, into a product that is now associated with health and wellness. This makes CBD one of the greatest things to happen to the cannabis industry, by making it more vibrant and dynamic.
Investment and innovation will continue to break down cannabis stigma. Allowing this to continue will further improve consumer experience by finding new ways to use these products.
Cannabis is here to stay, individuals want access to these products. Accepting this will lead us to a vibrant industry – so, let us embrace investment and innovation in the cannabis sector.
About the writer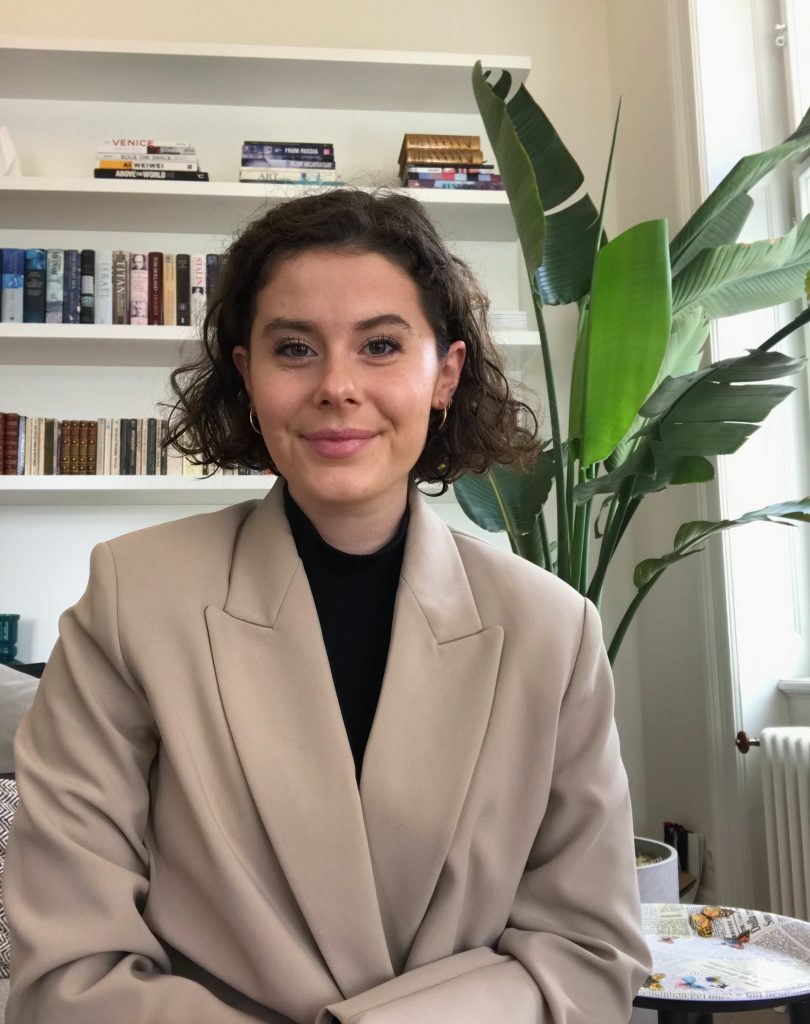 This article was written by Katya Kowalski, Stakeholder Engagement Officer, Volteface.
Volteface is an advocacy organisation which seeks to reduce the harm drugs pose to individuals and society, through evidence-based policy and reform.
Volteface cultivates fresh thinking and new ideas through policy reports, an online magazine and an ongoing programme of private and public events.
Medical Cannabis and CBD
Medical Cannabis and CBD
Medical Cannabis and CBD