Have YOU considered a career in cannabis?
As the UK and Europe begin to recover from the economic effects of the pandemic, specialist recruiters say the CBD and medical cannabis sectors are hiring for a range of skillsets.
The founders of Europe's first cannabis recruitment firm, Lumino, say the cannabis industry is actively hiring for people to fill a varied list of roles. From plant touching to extraction, e-commerce to recruitment and fulfilment, Lumino co-founders Thomas Gray and Ellen Jardim say the legal cannabis sector is full of opportunity.
Formerly known as Blume Jobs, Lumino is a recruitment company focused purely on the emerging cannabis industry in Europe. The specialist firm, a successfully bootstrapped startup, works to match the right candidates for the job with what could be seen as niche roles throughout the seed-to-sale cycle, medical and therapeutic.
"We are quite excited to be a bootstrap company in this industry because I don't think there are many that have done it. We all put in £400 each three years ago and since then, we've been profitable. We want to grow with the industry as it grows," says co-founder and CEO Thomas Gray.
The Lumino candidate portfolio to date consists of over 15,000 professionals in 35 territories, with the likes of Pfizer, GW Pharmaceuticals, Goldman Sachs and Coca Cola being some of the companies their candidates have come from.
Thomas says the impact of the pandemic has given rise to a flourishing industry now actively hiring, and adds this is particularly true where medical cannabis in the UK is concerned.
"Last year when the pandemic hit, our pipeline and the recruitment pipeline across most industries naturally came to a grinding halt. As we were doing a lot with specialist doctors and building up private clinics, lots of the doctors were committing to overflow for the NHS. There was a decline in growth. That, from my perspective, stunted the route to access for a lot of patients.
"Now, things are definitely picking up again! There's a huge push to bring in more specialists to grow these clinics, particularly around running clinical trials, which I think is quite exciting because the NHS is asking for real world data. Even though we're saying, here's the US data, here's Israel's data, they say it doesn't count – we need UK data! So, from my side, I think that's a really positive change that we've seen this year."
While access to clinicians might have slowed temporarily amid the national lockdowns of 2020, Thomas says digital platforms soared for CBD:
"From a job perspective, digital is king at the moment. There was a huge influx of 'we need people to build our e-commerce platforms!' Digital marketing specialists, people that understand how to reach and speak to audiences and how to identify audiences as well…
"There's not necessarily a traditional FMCG approach to the way that the CBD industry operates. Sometimes brands don't always look for a target market, they sort of issue it and then hope that it sticks. How we like to do it is to bring people in from complementary sectors where they've been working with traditional FMCG, for example, maybe in regulated categories, and move them into CBD. I think that's contributed massively to the growth in e-commerce platforms and the development of real brands."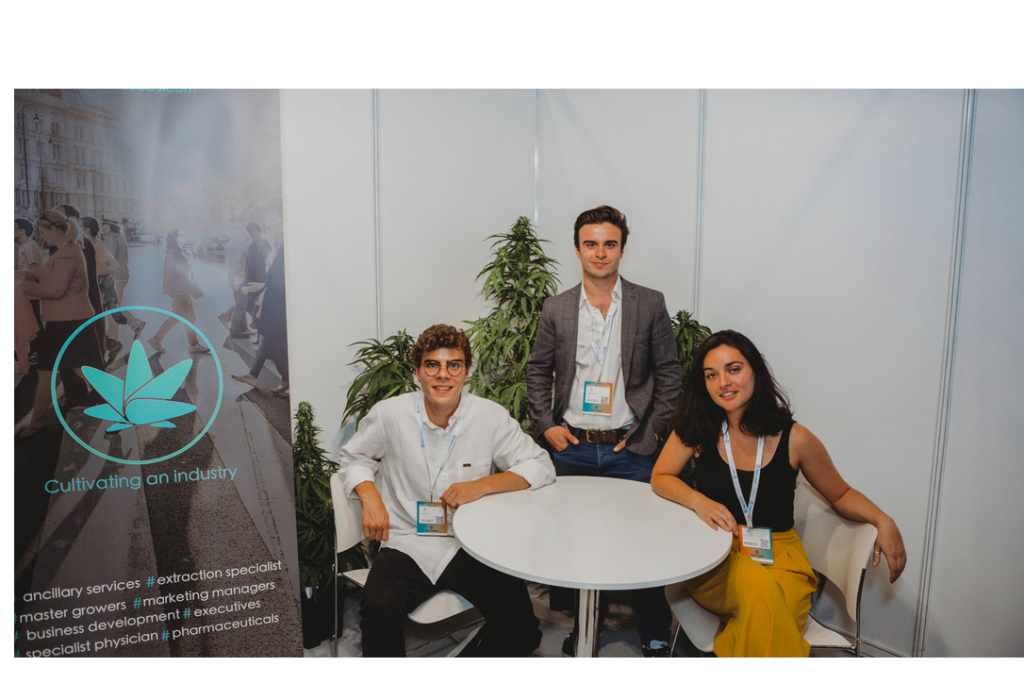 Ellen Jardim is co-founder and Managing Director at Lumino. She says the pandemic has changed the way people want to work, with flexible working now carrying the same weight as other crucial parts of a role.
"The thing that I've noticed that has massively shifted is working from home. That is something that I've found with all my candidates that I'm speaking to now. They have lots of questions about the role, about the industry, but something that's important is the flexibility to work from home. Do I need to be in the office five days a week? The answer is no!
"So, for me, I can cast my net wider. I can now look at somebody in Manchester, Edinburgh, or even wider Europe. We're not just getting candidates who are interested in the space, but candidates from other territories who can work.
"It's just, so much better because there's flexibility from clients, they also can get people who are bilingual, for example. Flexibility and the different types of candidates we are able to bring in now, that's been the huge change for me."
As a knock-on effect from the fast rate at which the cannabis category is maturing, the Lumino team is currently hiring for a recruitment consultant to join their own force…
"We hired one other person this year, so we've got a team of five, and we're looking to hire one other person. We think it's quite an exciting opportunity! We enjoy doing what we do. But also, it's a bit of a barometer on the industry's development. There is a lot of growth. We used to be working on four or five roles a month, now we're looking at 25! We really need help from a recruitment perspective, from operational capacity."
"It's also very exciting telling sign of what's coming in the industry, the sort of approach that professionals are taking has led to a change in rhetoric from when we first got involved."
"We've seen a massive influx in cultivation facilities being built out of places like Portugal and Denmark, which is like the Silicon Valley of cultivation for cannabis companies. Quality control and quality assurance is just massively in demand."
As for the areas which the recruitment specialists predict will be expanding in the second half of 2021 and beyond, a multiverse of opportunity lies ahead. Among the key areas to watch out for according to Thomas and Ellen are extraction for FMCG & medical (GMP), digital and professional needs like e-commerce for CBD brands and on the clinical side, a demand for more specialists is on the cards.
"We expect a large growth in the number of extraction companies, because there's going to be a huge amount of biomass, and people aren't able to sell it as flower. I would expect a lot of growth to come from CBD and the more it becomes regulated, the more stable the growth will be, the more stable the level of investment flowing into it will be."
If you would like to embark on an exciting, up and coming career path in cannabis, contact Thomas or Ellen at Lumino via their website!