Good sports: fourfive on the verge of expanding thanks to new investment from sporting circles
Fourfive, the CBD and nutrition brand founded by international rugby players George Kruis and Dom Day, is adding further sporting names to its backroom team following a round of private investment.
One such investor is international England cricket player Jason Roy. Among the pool of investors keen to support the brand in its expansion is British knee and sports surgeon Andy Williams. Dr Williams specialises in ligament injuries and is known for treating professional athletes, including Premier League footballers and England rugby union players.
Fourfive has also received the backing of senior executives at investment management firm Melrose PLC, which operates a buy, improve then sell model in British industries.
That doesn't mean the Fourfive founders are ready to hang up their boots just yet. A number of products from the active support range are listed with Boots, Freemans and Amazon. Dom says they have already turned down three 'tempting' offers from keen buyers but feel their work is far from done.
"Our journey so far has been nothing short of amazing. Both the CBD and nutrition lines we have developed are premium quality and our customers love them.
"Our growth has been spectacular and we've already had three offers to buy the company at very tempting valuations. We think we can create even more value for our private investors before we go for a Series A round."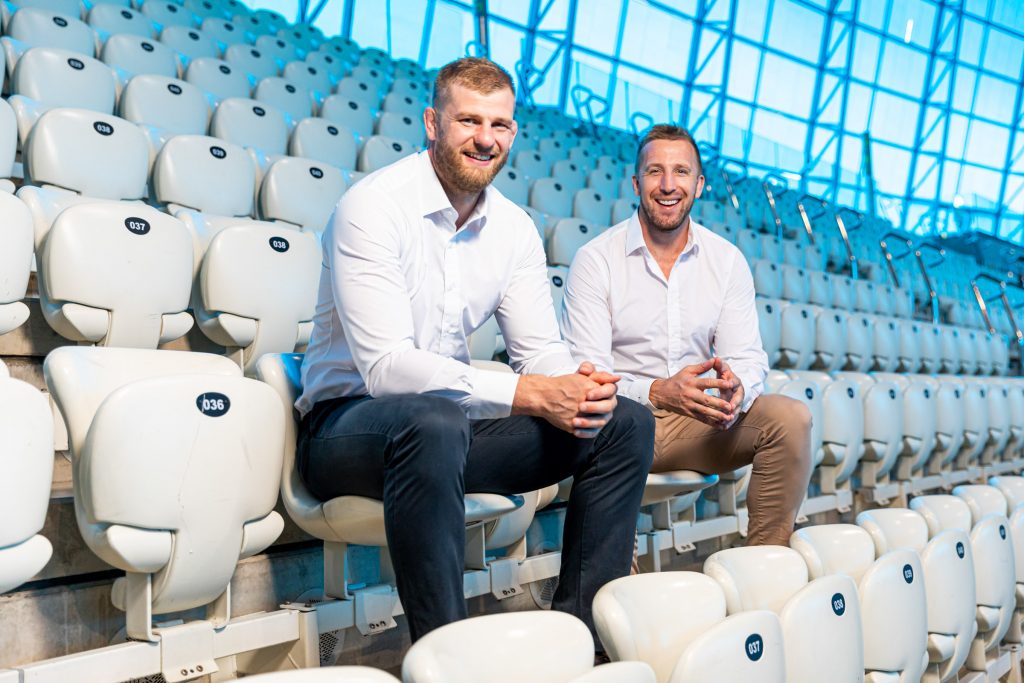 Good sports
Beyond producing high quality CBD and nutrition products, the Fourfive founders run an active programme of supporting athletes as they prepare for life after sport through a network of mentors and advisors.
The 'Teamplayers' initiative already includes more than 20 athletes and a percentage of the brand's profits are donated to grassroot sporting charities. This was a factor in getting Jason Roy's backing. The South-African-born-English cricketer says:
"What really attracted me to investing in fourfive was not only the passion fourfive has around striving for the best products but also the efforts that are going into 'off-field' areas such as supporting athletes transition and grass roots sports charities. I am excited to be part of the journey along with so many other interesting investors."
According to a joint report by the Association for the Cannabinoid Industry and Centre for Medicinal Cannabis, the UK CBD sector is expected to be worth £690 million in annual sales for 2021. The British sector is also on course to be one of the first to embrace regulation, a move which is expected to boost consumer confidence in CBD products. One such area in which regulation is already in force is the tinctures and edibles categories, which fall under the Novel Foods directive. Team Fourfive say they are confident their Novel Foods application will cross the finish line.
Don't miss! Green Shoots | Sowing the seeds of the new UK cannabinoid market – an event by the Association for the Cannabinoid Industry and Centre for Medicinal Cannabis which will explore the future of the British CBD market. May 19, 4pm. Tickets are available via Eventbrite.