Alcohol-free CBD drinks for springtime socialising
It seems that the UK emerged out of lockdown just in time for drinks in the sunshine
Millions of us took advantage of the nice weather to invite friends round for drinks in the garden on the first two post-lockdown weekends.
Even though we can only drink outside and in small groups, the opportunity to socialise in person sans Zoom is too exciting to resist.
Okay, it can get a little bit nippy when the night draws in, but still. We've waited a long time for this!
If you've been on a health kick these past few months, you may be weary of diving head first into pitchers and pints.
We've rounded up some delicious alcohol-free CBD tipples that you can enjoy today without the hangover.
Easy Times IPA by Hop & Hemp. £30 (12x 330ml)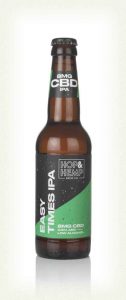 If you're looking to cut down on the booze but miss the taste of beer, Easy Times IPA could be the tipple for you.
This 0.5% ABV beer contains 8mg of broad spectrum CBD and hops Citra, Cascade and Mosaic.
H&H also offer a 'Lockdown Lager' if you fancy something lighter.
Buy: Hop & Hemp Brewery
Cold Brew Coffee by TRIP. £17.99 (6 cans)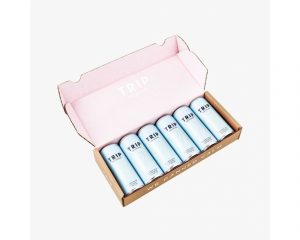 Caffeine and CBD? That's a recipe for a productive day, right there, even if your only challenge for the days is keeping your guests entertained.
This Guatemalan specialty-grade coffee contains 15mg of CBD and is dairy-free, sugar-free and vegan.
Buy: Alphagreen
Spirited Euphoria by the Endorphin Dealer Institute. £39.99 (70cl)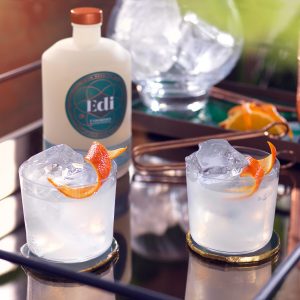 Distilled by Seedlip craftsman Anthony Wilson, Spirited Euphoria is billed as a 'non-alcoholic distilled endorphin spirit.'
This luxury hemp, green citrus and peppery spice-laden spirit uses a blend of CBD isolate, hemp terpenes, adaptogens and natural nootropics.
Be sure to check out our Spirited Euphoria review in Issue 11 of The CANNAVIST.
Buy: EDI Spirits
CBD 'Hugs on the Beach' Mocktail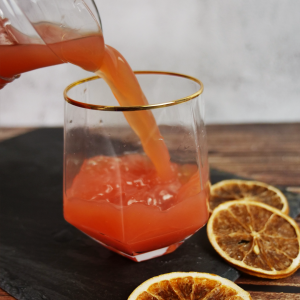 Steering clear of alcohol doesn't mean that you have to deprive yourself of cocktails.
Our virgin Sex on the Beach is a great way to enjoy a CBD cocktail without worrying about a hangover the next day.