FOOD
Healthy Banana Pancakes
Grab your best frying pan, head to the kitchen and flip up a storm. Pancake day has arrived, and we cannot wait to taste some delicious flipped goodies.
Shrove Tuesday is the day before the start of the Christian holiday of Lent. Shrove refers to the confessions of sins as preparation for Lent. Traditionally, pancake breakfasts would be held as a reminder for people to repent their sins before the start of Lent. This was also the celebration of the last day of "gorging" before the fasting period. Now, we use the day as an excuse to gorge on pancakes morning, noon and night!
If you are looking for a quick and healthy alternative to the usual pancakes, we have you covered. Our healthy pancakes are made with bananas and rolled oats in place of butter and plain flour. To make these pancakes vegan, we recommend replacing the eggs with 4 tablespoons of apple sauce.
Ingredients
2 medium ripe bananas (best when they have lots of brown spots)
2 eggs
118ml unsweetened almond milk
1 teaspoon vanilla extract
355ml old fashioned rolled oats, gluten free if desired
2 teaspoons baking powder
½ teaspoon ground cinnamon
¼ teaspoon salt
Olive oil, for cooking
Instructions
Pour all the ingredients into a blender and blitz. Once the ingredients are completely smooth, after around 1 minute, leave the batter to sit. Place a frying pan onto a medium heat and allow to heat up.
Take a fat of your choice, coconut oil, vegan butter or olive oil (we have used olive oil) and lightly coat your pan. Return the pan to the heat, once the pan is hot, add three heaped tablespoons of your batter for each pancake. Allow the pancake to cook for 2-4 minutes, until the edges start to bubble.
Show off your flipping skills and flip your pancake and allow the other side to cook. Once the pancakes are golden brown on the underside, remove the pancake from the heat.
Wipe your frying pan, add more oil and repeat the process with the remaining batter. Once all pancakes are cooked, serve together with a selection of toppings.
Although pancakes are delicious on their own, there is nothing better than adding a delicious topping. Whether you like it sweet, sticky or with a hint of savory, there are so many options and pairings to go with pancakes.
We did a deep dive to find you the best toppings for your pancakes. Whether you want hints of CBD or sticky, sweet honey, we have a topping for you.
Here are recommendations: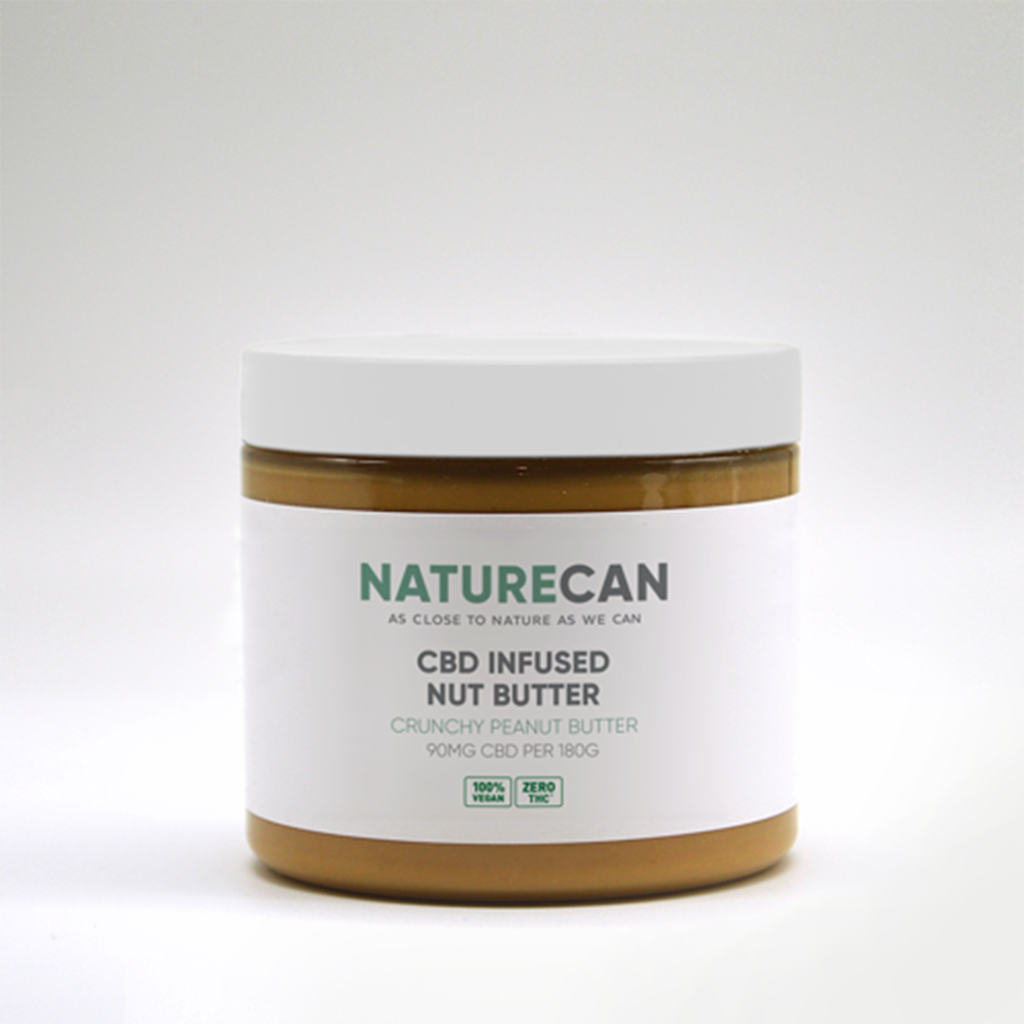 My Protein, Organic Maple Syrup.
We recommend pairing this syrup with bacon (or a vegan alternative).
Themptation, Hemp Chocolate Spreadables, Raw Cacao.
The Groovy Food Company, Organic Agave Nectar, Organic Honey Flavour.
Why not pair with some sliced banana?
We want to see your stack. Flip on over to our social media channels (@cannavistmag) to show us how your pancakes stack up to the rest.
Have our scrumptious pancakes left you hungry for more? Head on over to The CANNAVIST Cooking Theatre to check out our selection of CBD-infused and healthy recipes.