Recipes
For Those Unlucky Flu… Our Winter Sickness Remedies
It's getting to that time of year when a world of falling leaves and shifting temperatures becomes the playground for everyone's least favourite winter visitor… the flu.
This season of sickness is defined by high fevers and a symphony of sniffles, as countless people suffer at the indiscriminate and infectious hand of the cold-weather bug. Some try to power through and drag themselves to the office, while others spend days tucked under blankets in a bid to get better. But no matter how you choose to deal with it, there are a couple of certainties when it comes to the flu…nobody wants to catch it and its a miserable experience for those who do. Luckily, our home-brewed hero Lucy Booth is prepared for the worst and has devised two soothing remedies to help fight the sickness…and the best part is, they're vegan.
The CANNAVIST's very own Lucy Booth outlines two of her favourite winter bug remedies as we enter the colder seasons.

IMMUNI-tea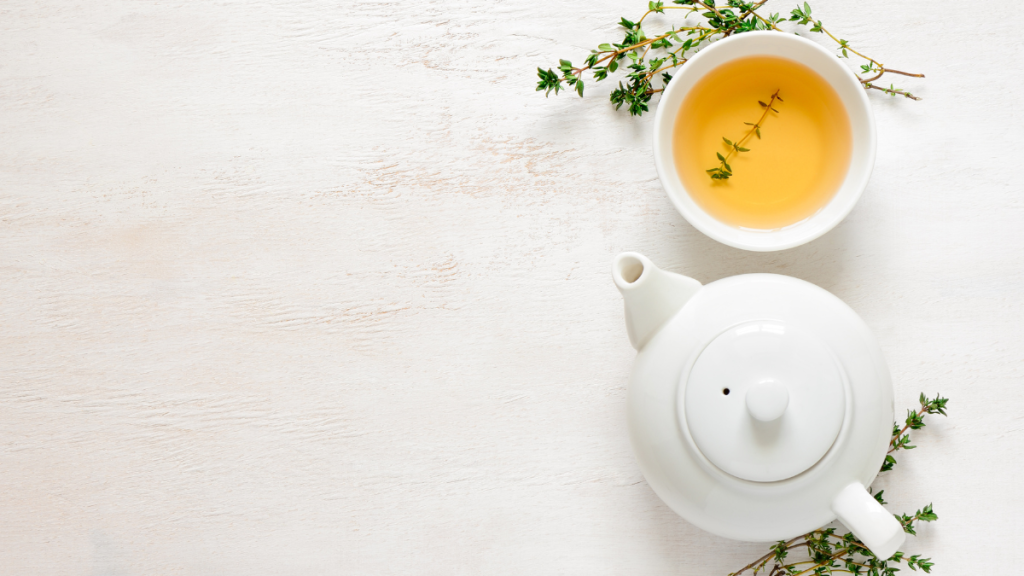 INGREDIENTS

PEPPERMINT
Peppermint leaves contain a number of essential oils that can be released when steeped in hot water. Herbal teas made using peppermint have long been hailed for their reported health benefits, with many saying that they may help soothe headaches and even improve sleep.

YARROW
You may not have heard of yarrow before, but now you have, there's a real chance you're going to want to get your hands on some. It's said that this herb is an anti-inflammatory and can improve digestion, with some looking to yarrow tea as a holistic way to alleviate symptoms of illness.

NETTLE
Don't worry, I'm not asking you to stick your tastebuds in a nettle bush and suffer the stinging consequences. This plant has actually been celebrated for its purported positive health effects, with nettles being thought to be anti-bacterial, anti-fungal, anti-stringent and anti-inflammatory. There are some sources that suggest nettle tea can boost the immune system and can help the body fight off infection.

GINGER
I can't tell you the amount of times I've been told about the 'amazing' properties of ginger tea…but I'll tell you something, there's a reason it has such a good reputation. Ginger has been used to treat ailments for thousands of years and contains compounds that are thought to be beneficial to heart and brain health. It's also reported that the spicy root can ease nausea, as well as relieve pain and inflammation.

HOW TO TAKE
– Fill a mug with freshly boiled water and add one heaped teaspoon of the immuni-tea to an infuser.
– Steep for three to four minutes.
– Enjoy.

IMMUNE BOOST SYRUP
INGREDIENTS
BLACKBERRIES
Jam-packed with desirable micronutrients, these juicy sources of goodness can offer a whole host of positive effects. By providing vitamin C they can contribute to healthy bones, blood vessels and skin and their high vitamin K content mean they can help regulate clotting.

ELDERBERRIES
Elderberries are rich in Vitamin C and fiber, which means they could bring with them the known benefits of these nutrients. They also contain antioxidants and it's thought that they might help promote improved heart health.

BLACKCURRANTS
Health information group 'Healthline' once used the terms 'vitamin superstar' and 'powerhouse plant' when describing the benefits of blackcurrants. It's thought that they may boost the immune system and could have a positive effect on the heart, not to mention that they contain important nutrients like vitamins A, B and E.
HOW TO TAKE
Consume 5ml of the syrup – which should be made using the aforementioned ingredients as well as organic unrefined brown sugar – twice per day. This would ideally be in the morning and early evening, but as long as the doses are well-spaced it is fine. The syrup can also be added to hot water to make a soothing and warming drink if preferred. 
DISCLAIMER
The information in this story should not be viewed as medical guidance. The remedies we outline are not proven health treatments and should not be taken in place of actual medicines. If you need guidance on easing flu symptoms, consult with and seek advice from a doctor or medical professional. Some of the ingredients listed above may also not be appropriate for pregnant women and this should be considered before trying the recipes. 
Discover more content like this in The CANNAVIST. Available via post, on Readly, Press Reader and on the high street.