LIFESTYLE
Give a Little Love: Our Valentine's Day Gift Guide
Whether there's a romantic partner in your life, or you're looking to show your girl besties some love, there's someone to shop for this February. The love season is no longer exclusively dedicated to couples, there are now two days dedicated to all your nearest and dearest. The 13th and 14th of February have become 48 hours of full outpourings of love.
As Galentine's and Valentine's Day approach, we have gathered the ultimate gift guide for every loved one in your life.
From the early days of Saint Valentine to the modern day retail holiday, love has been the one theme of February 14. According to many early traditions, Saint Valentine performed weddings for Christian soldiers who were forbidden to marry. The day of love is there for all kinds of love, whether forbidden or traditionally accepted, love is love this and every Valentine's Day.
Find the perfect present for every loved one in your life in this Valentine's Day gift guide:
Puresport, Destress & Reset Gift Set, £110
The bundle is packed with adaptogens that will help the body to adapt to stress. Featuring Puresport's Clarity Oil and Mind and Body Mushroom Blend.
This is a perfect gift for the loved one in your life who would like to reset and refocus their wellbeing.
The tea legends who are known for providing comforting and calming tea, have released a Valentine's Day special called Love Tea. Naturally caffeine free, and 100% organically grown, the Love Tea is a heart-warming touch of rose, chamomile and lavender.
The rose and lavender will warm your heart, the elderflower and chamomile will relax and sooth and the marigold petals will beautifully balance.
Murdock London, Beard Oil, £18
Your bearded loved one will really appreciate this gift to help keep their facial hair looking its best. Murdock London's Beard Oil is a 100% natural oil will leave your beard feeling smooth, shiny and healthy, as well as making the skin underneath feel soft and supple. Penetrating the cutciles of your facial hair, the oil is a direct nourishing treatment for the beard.
Only Curls, Mini Collection, £30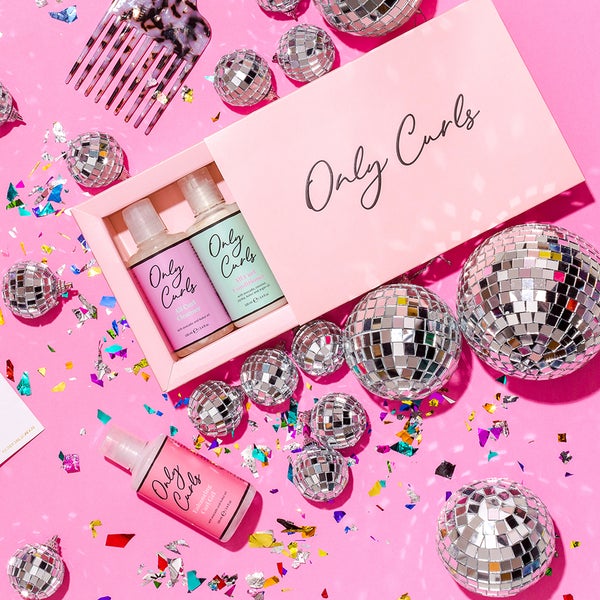 Sometimes looking for a gift for your curly-haired loved one is hard, especially if they are following a strict hair care routine, like the Curly Girl Method. Only Curls have the perfect gift to fit their needs.
Only Curls products are specially formulated by people with curls for all curl types. Their Mini Collection is made up of products to cleanse, hydrate, define and add hold without weighing curls down.
Even better? Their products are made without sulphates, silicons, drying alcohols or parabens. They are also 100% vegan.
Wildlife Botanicals, Nude, £15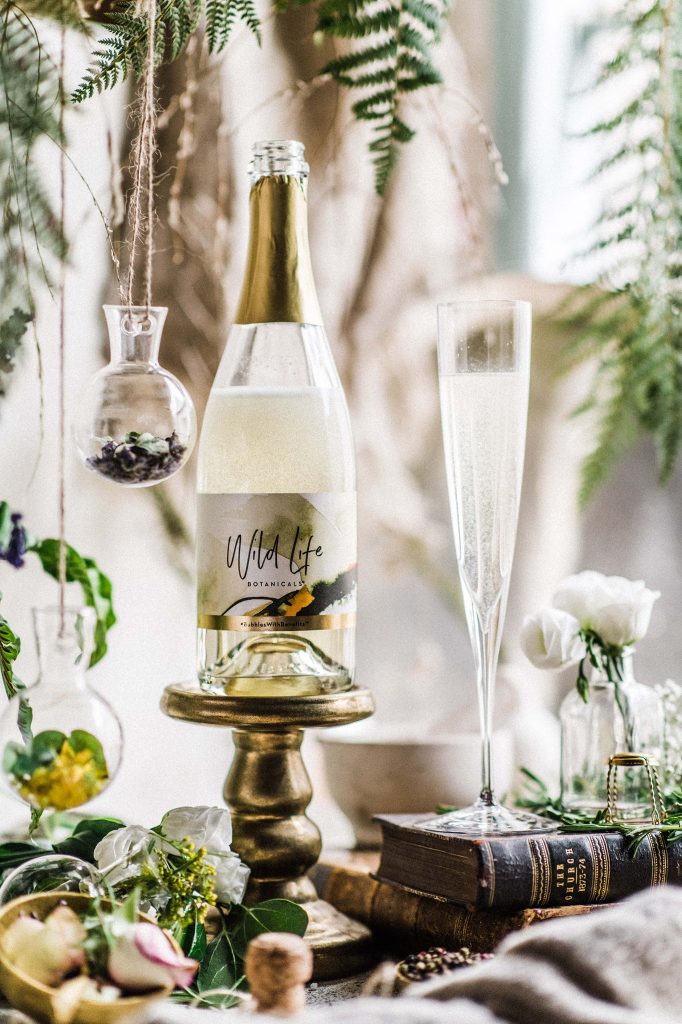 This award-winning alcohol-free sparkling wine will fizz up any Valentine's or Galentine's Day celebrations.
Infused with an uplifting elixir of vitamins, minerals and active botanicals, this drink is low in alcohol but high in plant-power.
Wildlife Botanicals Nude contains 60% fewer calories than champagne and prosecco.
Nivea Men, Sensitive Pro Ultra-Calming Liquid Shaving Cream with Hemp Seed Oil, £3.99
Nivea Men's new shaving cream has been created with hemp seed oil to destress and hydrate the skin.
If facial hair is not for your husband or boyfriend, this shaving cream is the perfect gift for him.
The cream is vegan and free from microplastics.
CUBID CBD, Re:scue Body Butter, £30
If your loved one is looking for something to rescue and hydrate their tired winter skin, CUBID CBD's Re:scue Body Butter is the gift for them. Made from shea and almond butter, along with soothing oils and cocoa butter, the body butter has been designed to rehydrate to create softer and firmer skin.
Kaya, Good Vibes CBD Gummies, £25
Sometimes your loved ones need a boost to help them start the day. These delicious gummies have been created to put that smile back on your face. Kaya's Good Vibes Gummies contain 10mg of CBD to help you unwind, 5 HTP to put you in a good mood, and 10 vitamins and 2 minerals to give you a boost.