Med Cann
Keep Calm and Carry On This ADHD Awareness Month
We speak to two people who have treated their ADHD symptoms with CBD.
October is ADHD Awareness Month.
Attention Deficit Hyperactivity Disorder (ADHD) is a behavioural condition that includes symptoms such as inattentiveness, hyperactivity and impulsiveness which start in childhood and continue into the adult years.
ADHD Action estimates that 1.5 million adults in the UK have the condition but only 120,000 are formally diagnosed. Those with ADHD find that it can affect their home and work lives as well as their social interactions.
While there is no set cause of ADHD, there is also no cure other than careful management or medication.
Medications fall into two categories: stimulants and non-stimulants.
The Centers for Disease Control and Prevention (CDC) estimates that 70 to 80% of American children with ADHD see their symptoms decrease when they take stimulant medication.
However, these can have negative effects such as panic attacks, palpitations, sweating, insomnia and present a cardiovascular risk.
Concerns about side effects from stimulant medications have led an increasing number of diagnosed ADHD sufferers to turn to natural alternatives, including Brennan Torpey from Maryland.
Brennan was prescribed 30mg of Adderall when he was diagnosed with ADHD and continued to take it until he went to college. He found that it severely inhibited his desire to eat and he had 'a lot of anxiety and closeted depression' during that time.
He said:
"I started smoking cannabis in college, but I now combine it with CBD to relieve my anxiety and prevent my mind from going a million miles a minute.

"I haven't taken my prescribed medication in over three years as using CBD in concentrated doses when I wake up helps me to be more present at work, less pessimistic and obsessive about things.

"CBD almost entirely helps me to mitigate my anxiety."
A review by researchers at the Institute of Medical Biochemistry, University of Veterinary Medicine, Vienna in 2020 explored the reason why CBD seems to work as well as stimulant drugs in mitigating some ADHD symptoms.
The researchers concluded that CBD may protect dopamine-releasing neurons and prevent the breakdown of dopamine in the brain by indirectly regulating the brain's stress response. This means that CBD may increase dopamine levels over time.
Ella Jordan is a dispensary manager from Canada who takes CBD to help with her ADHD symptoms.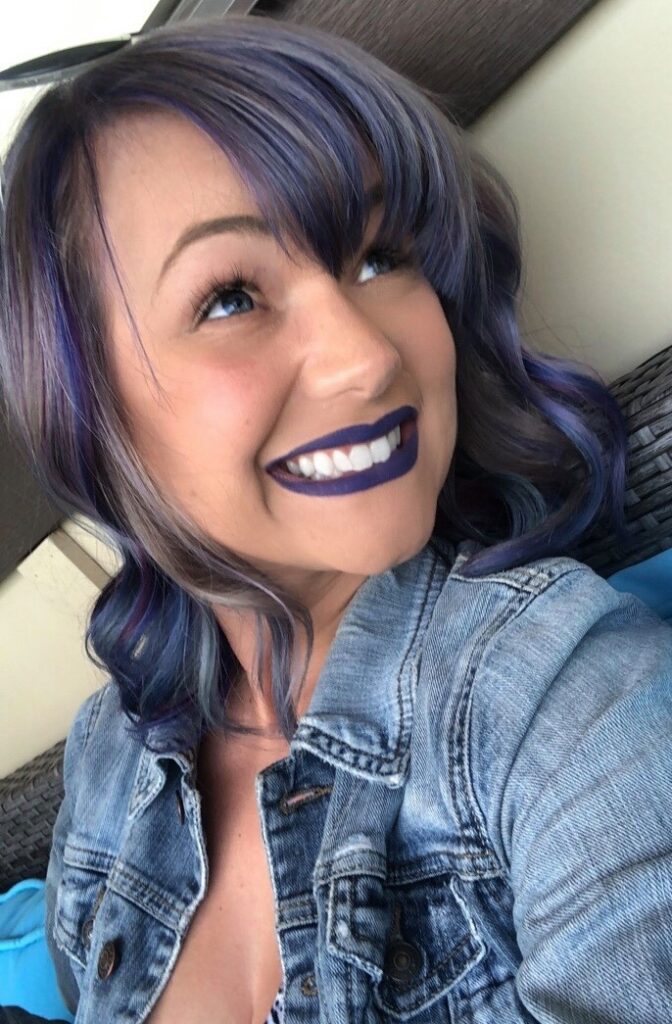 She said:
"I came across CBD as a tool to manage my other medical conditions, epilepsy. I noticed immediately it had a profound effect on my ADHD.

"I struggle with the anxiety that comes with ADHD and CBD helps me to manage this. I have taken anti anxiety medication, but it resulted in a zombie like effect.

"I find CBD has the same effect on my anxiety without the fogginess"
Ella finds in her role that there is a lot of confusion surrounding CBD for ADHD, with a lot of people opting for medical cannabis instead.
"I find most people don't consider CBD immediately as a treatment for ADHD. I find more people coming in for indica-dominant THC products for the hyperactivity part of their ADHD generally.

"I have suggested it to many people and they always come back for more. Either a straight CBD to manage symptoms during the day, or a 1:1 for the evening."
Studies directly on ADHD and CBD are small compared to the amount of trials conducted on children on the autistic spectrum.
A study published in the journal Scientific Reports found that of 155 autistic children who tried CBD for six months, more than 80% of parents reported significant or moderate improvements in behaviour.