FOOD
Cooked with Cannabis hits Netflix UK
Netflix has a brand new CBD-infused cooking show.
This new show proves how far we've come from brownies and cookies.
Netflix has a brand new CBD-infused cooking show, centred on cannabis in the kitchen. It launched on 4/20 and combines the very latest in food technology, trends, scientific cooking tricks with cannabis prepared by budding chefs.
Cooked with Cannabis features top chefs, long term cannabis enthusiasts and bakers competing to win a $10,000 prize by preparing a four course meal including drinks and treats infused with CBD and/or THC.
Singer and chef, Kelis presents the show alongside cannabis cuisine expert, Leather Storrs for a series of six themed episodes starting with a backyard BBQ inspired menu for episode one.
Kelis is a professional saucier and chef after she completed training at Paris' Le Cordon Blue from 2006 to 2010.
She tweeted:
I'm really excited to announce my new show, Cooked with Cannabis on Netflix. As a chef, I was intrigued by the food and as an everyday person, I was interested in how powerful this topic is in today's society. I hope you all will tune in, it'll be a good time! We launch on 4/20"
Each four course meal is served to a panel of judges who, may or may not have experience with THC or CBD. It's all about the right balance as chefs are grilled on just how much THC is in each dish with a limit of no more than 4mg per dish.
Some of the chefs even balance the buzz with CBD drops in the dishes while explaining the importance of the right strength, balance and microdosing.
Rappers El-P and Too $hort, Top Chef winner Michael Voltaggio, actress Amanda Seales, NBA veterans John Salley and Nate Robinson, former talk-show host Ricki Lake, and RuPaul's Drag Race All Stars winner Alaska 5000 are all judges on the series.
Are the meals any good?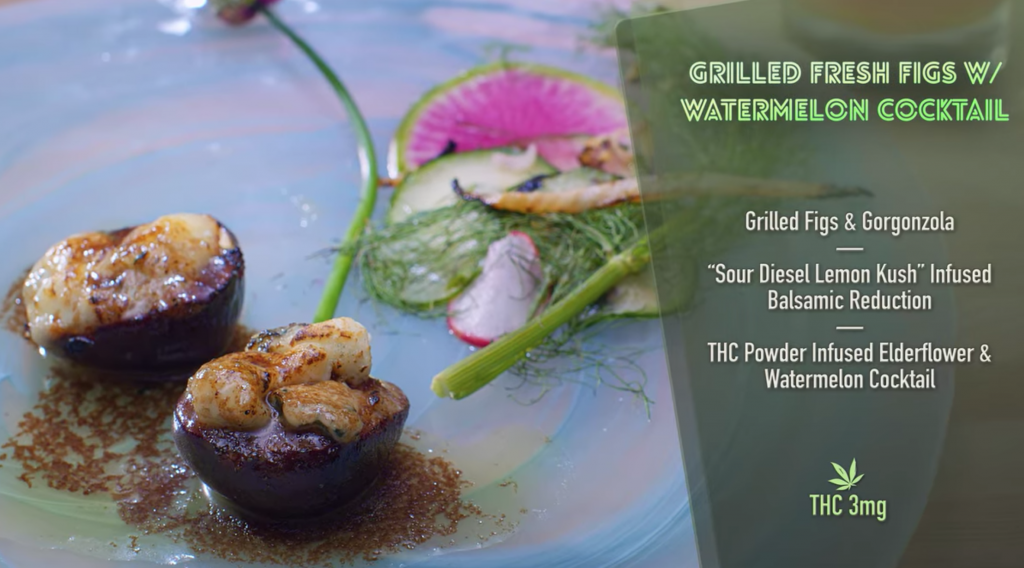 Episode one brings us a mouthwatering menu of grilled wild salmon in charred banana leaves accompanied with black pearl rice and 'dream queen' kaffir lime butter infused green curry beurre blanc and CBD olive oil infused bok choy and Swiss chard. A main course with a THC content of 2mg. The chefs are also responsible for infusing their own oils ahead of the cooking challenge.
This isn't the first cannabis themed cooking show that has been commissioned by Netflix. Cooked with Cannabis follows Cooking on a High released in 2018. There is also a Vice cooking show, Bong Appetite which airs in the US.
While the show aims to impress with THC olive oil infused sweetcorn gazpacho, it also serves us a helping of cannabis and CBD education.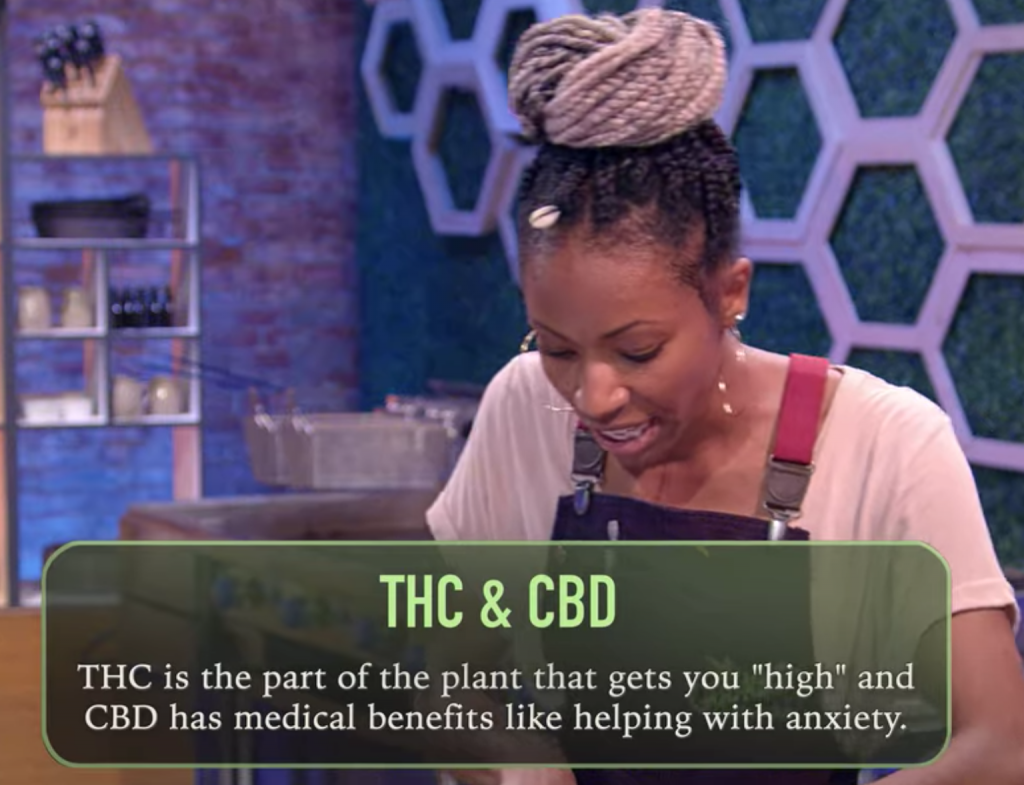 We can't wait to see what the series will serve us with all six episodes available on Netflix now.
So far, so good
Our favourite dish? So far it has got to be Chef Nate's Smash Burger from episode one. You can't beat a good BBQ burger.