FOOD
Revealed: the Vegan Capital of the World
New research revealed that the UK is at the top of the international vegan rankings and is home to the plant-based hub of the world.
In a surprise victory, Brighton has been crowned the 'vegan capital of the world' for the first time ever.
The iconic seaside city beat out plant-based powerhouses like Seattle and Berlin to secure its top spot in the global rankings.
Shockingly, this is the first time that neither Portland, US nor Bristol, UK walked away with the title.
The annual scoreboard – which is determined by international food magazine Chef's Pencil – used data from Google Trends to establish which cities are leading in veganism and which are falling short in the meat-free mission.
By tracking key phrases such as 'vegan recipes' and 'vegan restaurants near me', the online gastro publication was able to see how 'hot' plant-based searches were compared to everything else that people were looking for.
The data also revealed that the UK once again dominated the rankings for 'most popular countries for veganism', while Germany and Austria made up the rest of the podium at second and third.
The Chef's Pencil data showed that searches for vegan-related terms seemed to be 'losing steam', although plant-based food sales were on the rise.
It also questioned whether people were choosing to become flexitarians instead of vegans, highlighting that some people believe the less restrictive lifestyle could be the 'new niche movement going mainstream'.
The research cited Carlotte Lucas of the Good Food Institute Europe, who suggested the growing popularity of flexitarianism – a semi-vegetarian diet – could signal a major change in the way we view food.
She said: "With 40 percent of European meat eaters planning to eat less meat, it's no longer only vegans and vegetarians who are recognising that every meal is an opportunity to eat more sustainably."
It's only natural that the 'vegan capital of the world' would have a host of meat-free restaurants to choose from…and with a reported 240 vegan and vegetarian-friendly eateries, Brighton doesn't disappoint.
Whether you're a casual day tripper looking for a place to eat, or on a pilgrimage to this year's plant-based hub of the world, here are five of the top dining spots for you to check out.
Flower Burger
Home to the 'original rainbow vegan burger', this popular fast-food chain – which was first started in Milan in 2015 – wraps its burgers in a host of vibrant and colourful buns.
Happy Maki
Balancing iconic east Asian cuisine with plant-based ingredients, this vegan eatery boasts a wide menu of sushi rolls, sides, sweet treats and more.
V360
If you fancy yourself a quintessential ice-cream as you stroll the seafront, a visit to V360 and its selection of vegan treats, snacks and pea protein-based 'Whippy' should be at the top of your gastro itinerary.
The Gardener Café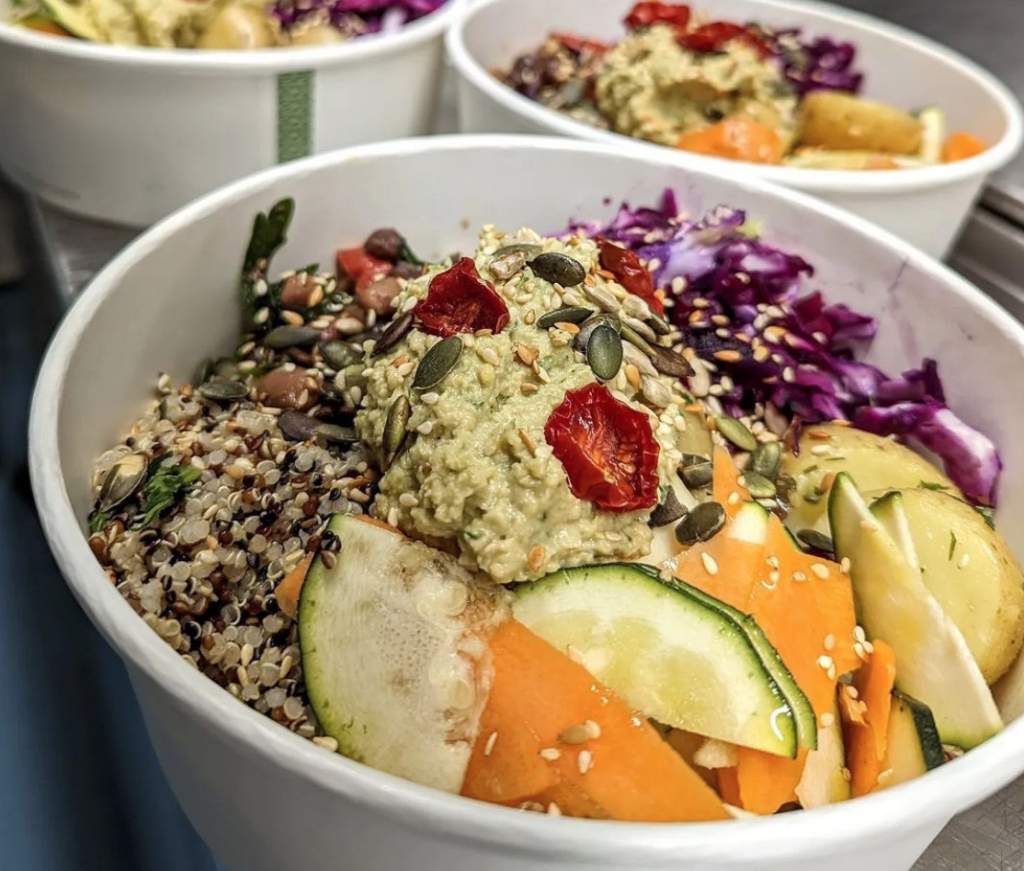 A part of 'The Real Junk Food Project' this pay-as-you-feel café wants to 'feed bellies not bins, using food that would have otherwise gone to landfill to create plant-based meals.
Beezlebab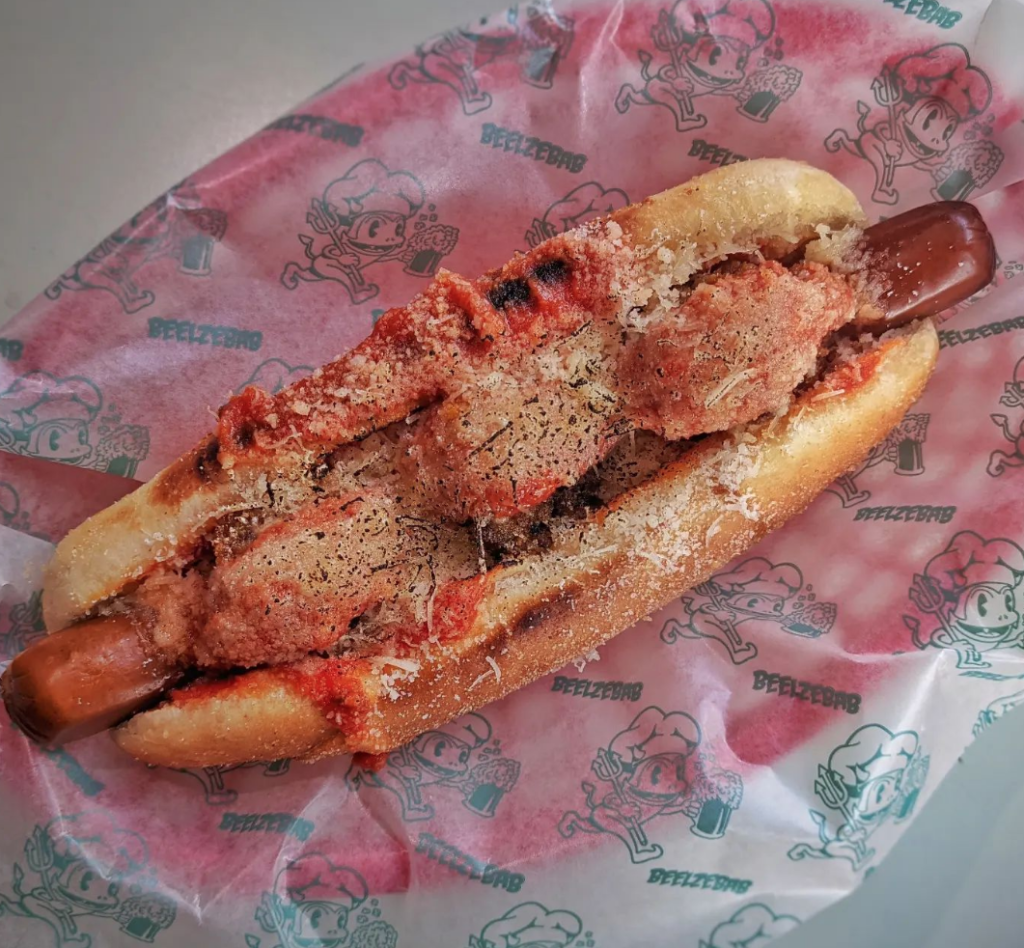 Based in the Hope and Ruin pub, this quirky vegan eatery offers everything from doner to hotdogs to bar snacks and sides…the perfect grub for a night out with friends.