LIFESTYLE
Canada Day: What does the legal cannabis market look like?
Canada legalised cannabis in 2018. But strict regulations mean it is far from a free-for-all.
July 1 is Canada Day, where the provinces come together to honour their nation with fireworks, barbecues and, this year, at least, virtual celebrations.
But while the autumnal maple leaf may be on the nation's flag, Canada is also known for a greener kind of foliage.
Canada legalised recreational cannabis on October 17, 2018.
Canadians now have access to a huge range of legal cannabis products, including tinctures, edibles and raw flower.
Canada spent $908m on legal cannabis in the first year alone. However, this year's tally is likely to be even greater as regulator Health Canada approved the sale of edibles and vapes in October 2019.
Many proponents of legalisation in the UK have suggested that Canada's market could be a template for us to draw from.
What does Canada's legal market look like?
The Cannabis Act states that adults aged 18 and above are permitted to:
– Possess upto 30 grams of dried cannabis flower or non-dried equivalent in a public place.
– Buy cannabis from licensed retailers.
– Grow up to four plants at home using licensed seeds.
However, implementation of the Act varies considerably by province.
For example, Manitoba prohibits home grows and also smoking and vaping in public.
So, as you can see, 'legalisation' in Canada is far from a free-for-all. The market is strictly regulated, with harm-reduction very much at the forefront of policy.
Even packaging looks a lot different to what you might expect, with much of the imagery we see on CBD materials in the UK outlawed altogether.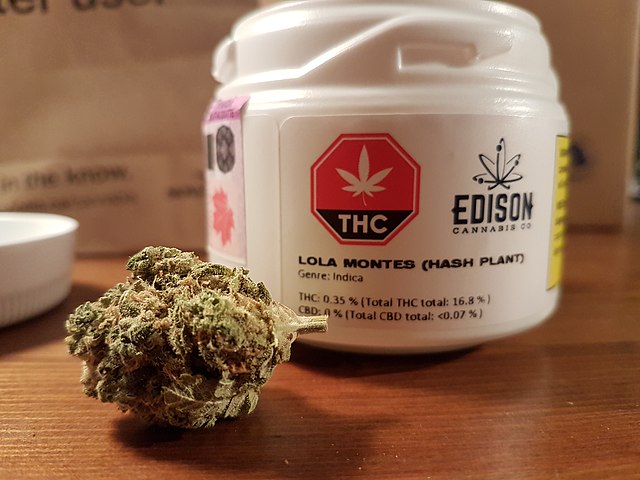 Cartoonish imagery, dubious medical claims and even bright packaging materials are explicitly outlawed.
Legal cannabis is subject to plain packaging laws, much like tobacco is in the UK.
Packaging must also state the CBD and THC content, with THC capped at 1000mg for topicals and extracts and 10mg for edibles.
Canada's industry is not without its critics. Some consumers have been disappointed by the quality of the legal cannabis and others are unhappy with the police for raiding unlicensed dispensaries.
However, many of the countries considering the benefits of adopting a legal market will no doubt be looking to Canada for inspiration.