Today is World Vegan Day, where million of vegans celebrate with educational activities and delicious food
The good news is that there are a lot of vegan CBD options on the market so today's CBD treat can be entirely guilt-free.
Gummies
The run-up to Christmas means stocking up on CBD essentials such as gummies.
However, a lot of gummies can contain gelatin which is not vegan.
Gelatin is made from the boiled ligaments, tendons and bones of cows and pigs but there could also be bone char (charred animal bones) listed as sugar. Not to mention, carmine, which is a red pigment made from insects.
A lot of CBD companies are aware of this and are producing vegan alternatives using healthier ingredients.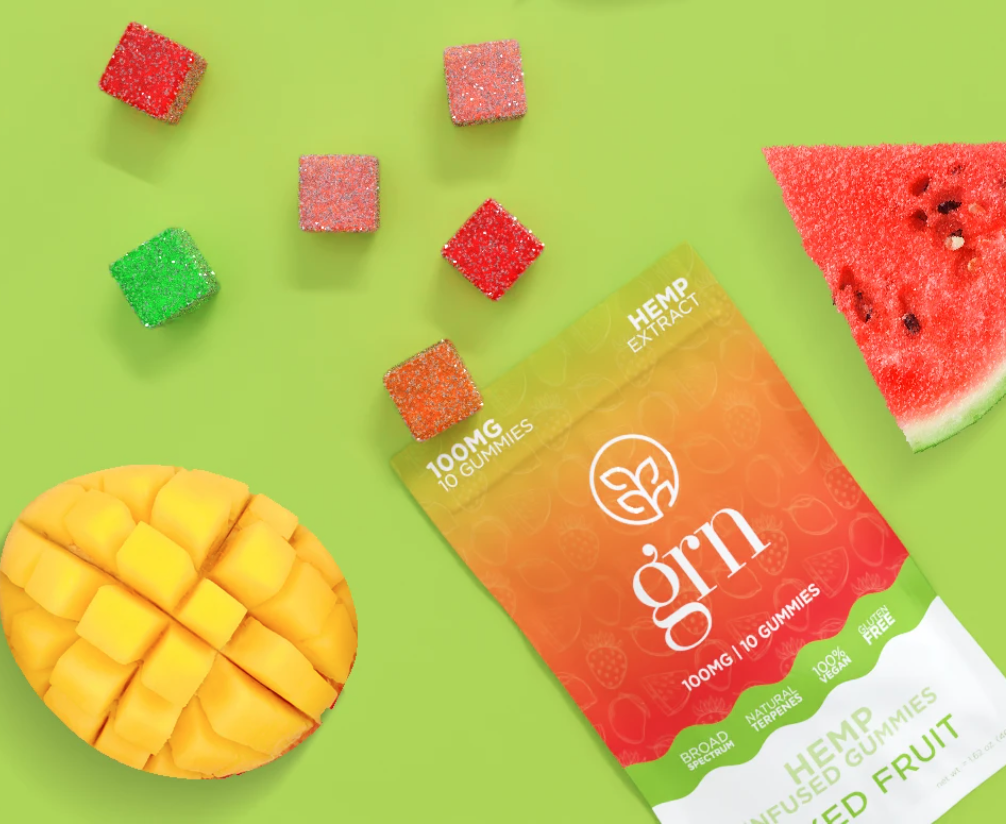 We love: GRN CBD Gummies in mixed fruit $9.99
Beauty products
Vegan beauty is a huge industry and is predicted to get bigger. Grand View valued the industry at $12.9 billion in 2017 with a projection of $20.8 billion by 2025.
It's hard to imagine how animals could be involved with our favorite face creams. However, animal testing of cosmetics still exists in countries such as China.
Meanwhile, Beeswax is added to lipsticks balms to create a soft texture that can easily spread across the lips.
Why not try a vegan and cruelty-free alternative?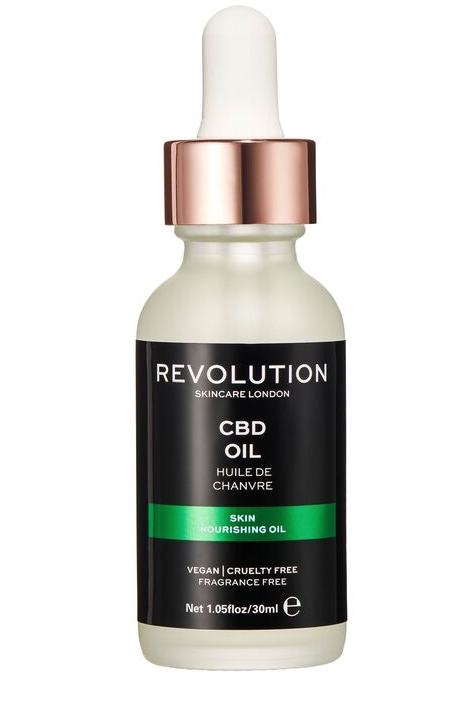 We love: Revolution Skincare Nourishing Oil – CBD OIL £10
Food
Adding a little CBD to your supper is easy. Just popping a drop or two of your usual tincture should do the trick.
There are also a number of UK restaurants, bars and fast food options popping up that offer CBD pizza, burgers, cocktails and more.
Nottingham vegan burger company, Mocky D, explain why they have added CBD as an extra to their vegan burgers:
"The interest in bold new ingredients and the science behind food were something we wanted to be a part of.

"Using CBD is an obvious extension to this ethos as the plant is so multi-functional as a cooperative tool for people living sustainably on this planet.

"Its interesting health and cognitive benefits make it a product worth working with."
CBD and hemp foods are widely available and in everything from hot sauce to cooking oil. Just make sure to check the label to see if it's vegan.
Why not make it yourself with recipes from our food section?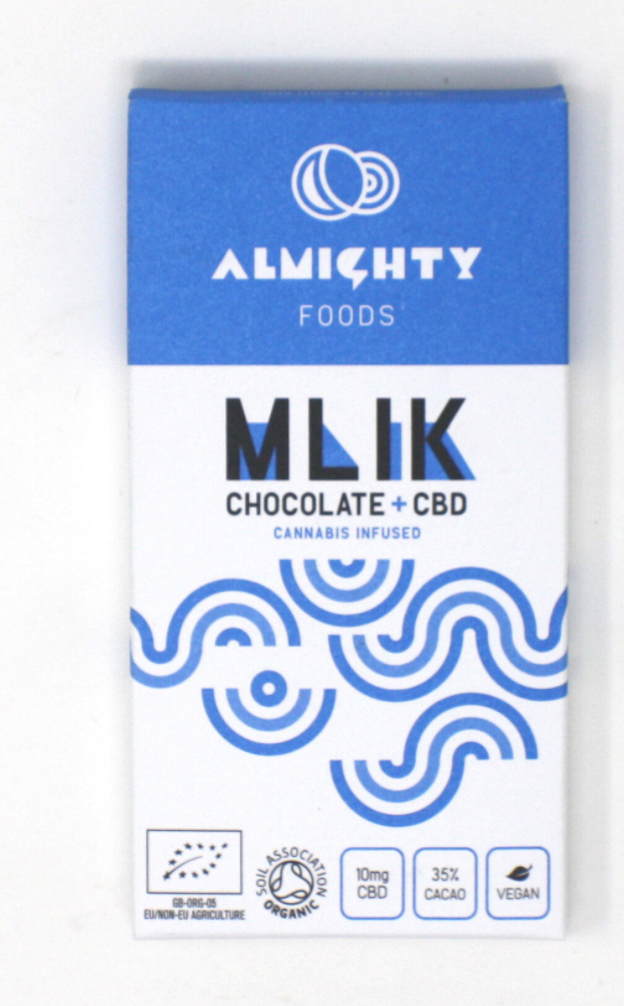 We love: Almighty Foods MLIK Chocolate + CBD
Alcohol
Not a lot of people realise that wine is not always vegan.
Fining removes heavy tannins in a process that involves the use of fish swim bladders, milk or eggs. The result means a clearer wine but this can also be achieved with clay or charcoal for a vegan version.
There are a lot of vegan alternatives on the market but few with CBD added to them.
If you are not a wine drinker then consider CBD tonic waters to add to gin.
However, it's important to note that some gins are not vegan as some manufacturers use gelatin to remove impurities during filtration.
Honey is also sometimes added as a flavouring while beeswax can be used to seal casks.
No-alcohol? No problem with our CBD smoothie recipes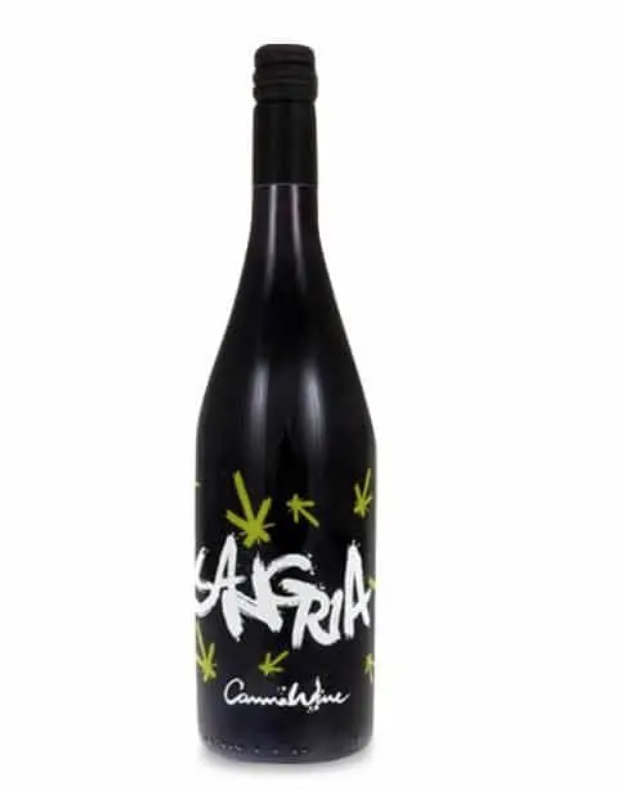 We love: CBD Sangria By Cannawine 750ml £24.99