Share the love this Valentine's Day with CBD! Shop our gift guide.
The CANNAVIST presents the ultimate Valentine's Day gift guide. Give that special someone in your life a gift that keeps on giving…
Mark Valentine's Day with CBD this year to show your significant other just how much you care.
Nothing says 'I love you' better than a gift that promotes self-care and self-indulgence. Do you know someone who needs a little TLC this Valentine's Day? Look no further…
We have selected six brands that your loved one will L.O.V.E.
Self-care with Hippie Turtle
Hippie Turtle is a CBD-based health and wellbeing lifestyle brand which focuses on maintaining natural health and an active lifestyle.
Hippie Turtle uses only the best natural, organic and sustainable ingredients across the product range, meaning they're kind to you and to the planet.
Hippie Turtle Bathbombs, £10
Elevated Skincare: Face Oil by Ascend, £59.99
Vegan and cruelty free, Ascend Skincare was created for those who truly care about what they wear on their skin. The British brand encapsulates three skincare products, available separately or as a trio.
Among the powerful ingredients which have been specifically chosen to elevate your skincare routine with a little help from Ascend are CBD, caffeine, squalane, and phyto-retinol.
The CBD self-care kit, £63 (worth £78)
Cannaray is an expert-backed brand working to create 'the gold standard' of CBD. Unlike other CBD brands, Cannaray utilises a non-hazardous extraction process using a blend of high pressure and low temperature to give you a uniquely clean, chemical-free CBD product.
This brand has a wealth of scientific advisers behind it, including pain specialists, pharmacists and physicians.
Choose a better day with CUBID CBD's Lockdown Luxuries, £40
Unplug and unwind with Apothem Labs Bath Salts, £65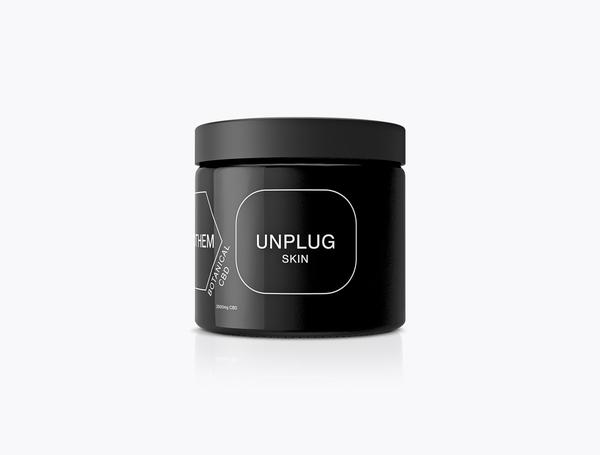 Apothem is a sophisticated brand he'll love. From creams to gels to oils and bath salts, this is any young gentlemen's new best friend.
Unplug Bath Salts, infused with CBD, also contains Epsom salts, arnica and magnesium for a deep, relaxing soak.
Unleash Your Bliss Bundle, £34.89
Does your significant other have a sweet tooth? Look no further, if you are in the market for a feel-good Valentine's Day gift, with CBD.
Complete with CBD-infused artisan chocolate, jellies and a sensory facial mist for that Valentine's Day glow, this is the ultimate bliss bundle that says I love you.