4.20: What's happening on this year's Cannabis Day
As the cannabis community prepares for another day of celebrations, we look at the events coming up this 4.20.
Although COVID-19 restrictions are still in place, online 4.20 celebrations are still going ahead. A number of events, demonstrations and discussions are taking place across the UK & Ireland.
Billboard Campaigns
Keep an eye out for the cannabis billboards across the UK on April 20.
The London Canna Group and The High Club will occupy a 24-hour cannabis campaign nationwide. The move will see 64 digital billboards placed across key sites in the UK. The billboards will display positive cannabis messaging aimed at reducing the stigma surrounding its use and medical applications. The organisers hope to bring an end to cannabis prohibition by detailing the medical and economical benefits of cannabis to society.
Social Media
With social distancing still a factor in public life, social media is arguably the biggest tool in any campaigner's toolkit. In Ireland, the Cork Cannabis Activist Network (CCAN) has organised a letter-writing and social media campaign. Templates are accessible through their social media platforms including on Instagram. The templates outline the reasons for ending the criminalisation and stigmatisation of cannabis in Ireland. CCAN has made a number of images available for anyone to share online under the hashtag, #CannabisReformIreland.
Nicole Lonergan from the CCAN said
"It's important that we all use our individual voices to contact our local TDs as well as relevant ministers to share our experiences – not only with cannabis but also with prohibition. This is an issue that affects approximately 1 million people in Ireland. Prohibition ensures that teens, adults and patients will consume cannabis products that have not been tested or labelled with cannabinoid content or dosing instructions. It ensures people will be needlessly criminalised and stigmatised. Legal cannabis is a thriving industry in other parts of the world. We deserve so much better in Ireland."
Learn more: What are CBD edibles and do they work?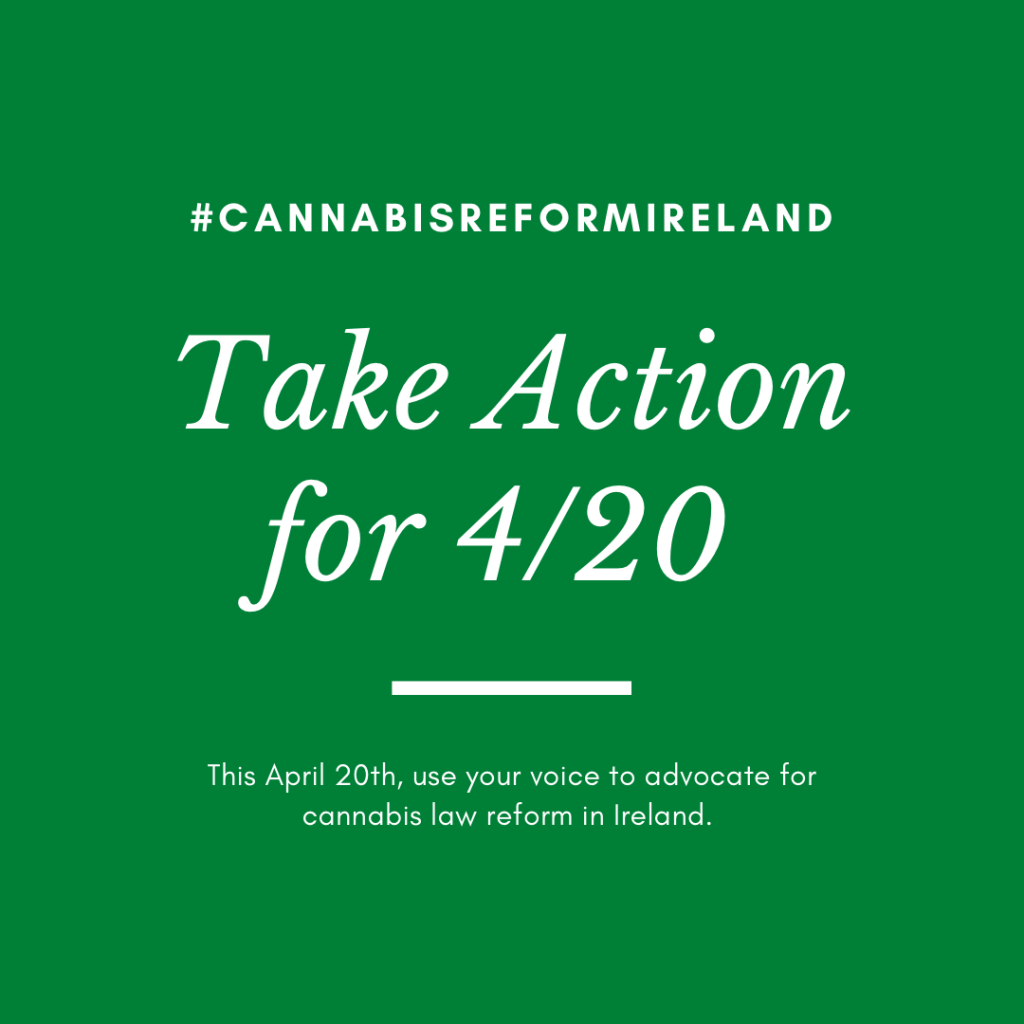 Read more: Celebrate 4.20 with a CBD cocktail
Education
When it comes to cannabis advocacy, education is key. There are a number of events on the day aimed at spreading awareness and information.
For those interested in the business side of 4.20, Regannabis is hosting a panel discussion on Cannabis Industry Insights: Investing; Networking; and Purpose-centricity. The online event is aimed at promoting inclusion in the industry for all.
Uplift.ie will host an online webinar, 'Cannabis: a green new deal' discussing the effects of prohibition in Ireland. The content is based on a report into how it affects daily lives and what the next steps will be to counteract prohibition.
Entering Cannabis is a weekly webinar session starting on 4.20. It offers the chance to learn, connect, and network with canna-professionals, investors, consumers, patients, physicians, and entrepreneurs.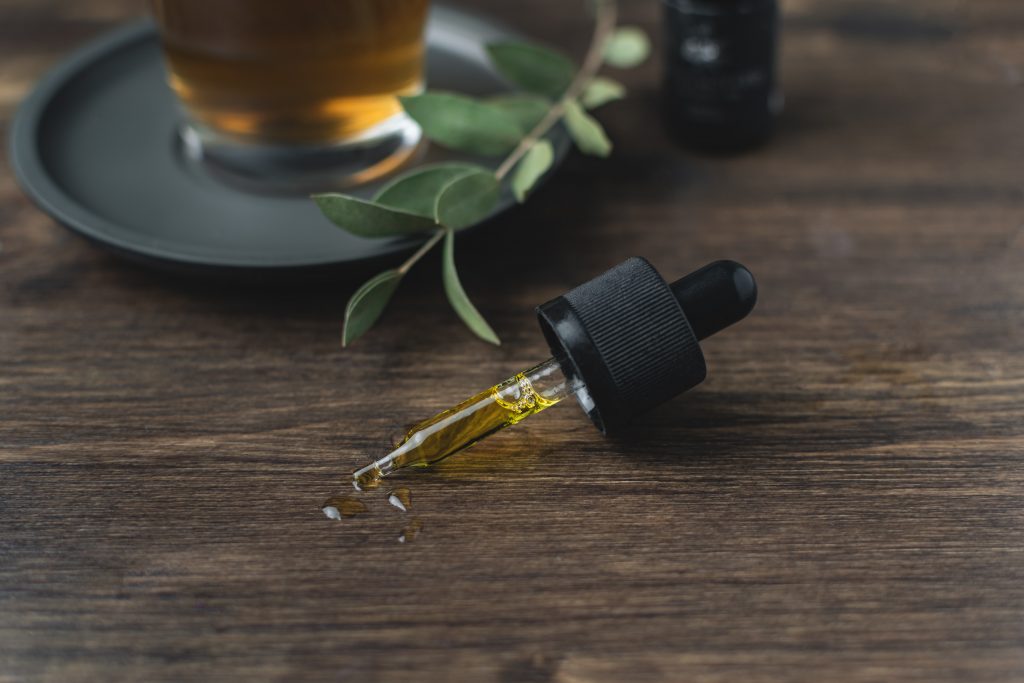 Protests
In Ireland, small protests are planned across the country as part of a 32 county protest. The Patients for Safe Access and podcast, Martin's World are organising the event which asks locals to host a small protest in their own county. So far, protests have been confirmed in Cork, Belfast, Dublin, Offaly and Kerry.
Protestors are asked to remain within the guidelines outlined on the The Patients for Safe Access website.
"A protest can be as simple as holding a short demonstration in your village, town or city. Holding up a placard with a saying such as "We Are Not Criminals", "Let Our People Grow" or even "Every Patient Matters", get a photo or video back to us so it can be compiled into a video that will showcase the support for this change right across the island of Ireland."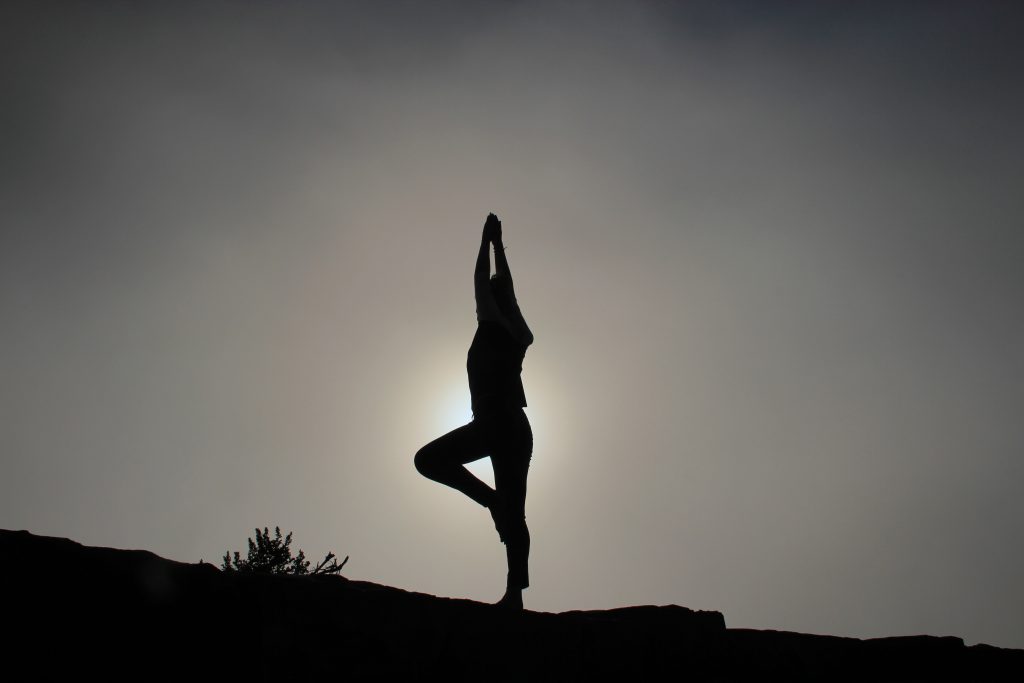 Holistic
Destress and unwind at the end of the day with online cannabis yoga. The event is being organised by 4,20 friendly yogi, Aoife McConnell, who runs weekly sessions and private classes. The timetable offers time for tea, chats, yoga and meditation. The perfect way to unwind after all the events of the day but you need to register in advance.
Aoife says it combines both body and mind together.
"Yoga connects me to my body and cannabis connects me to my mind. When the mind and body align the consciousness expands."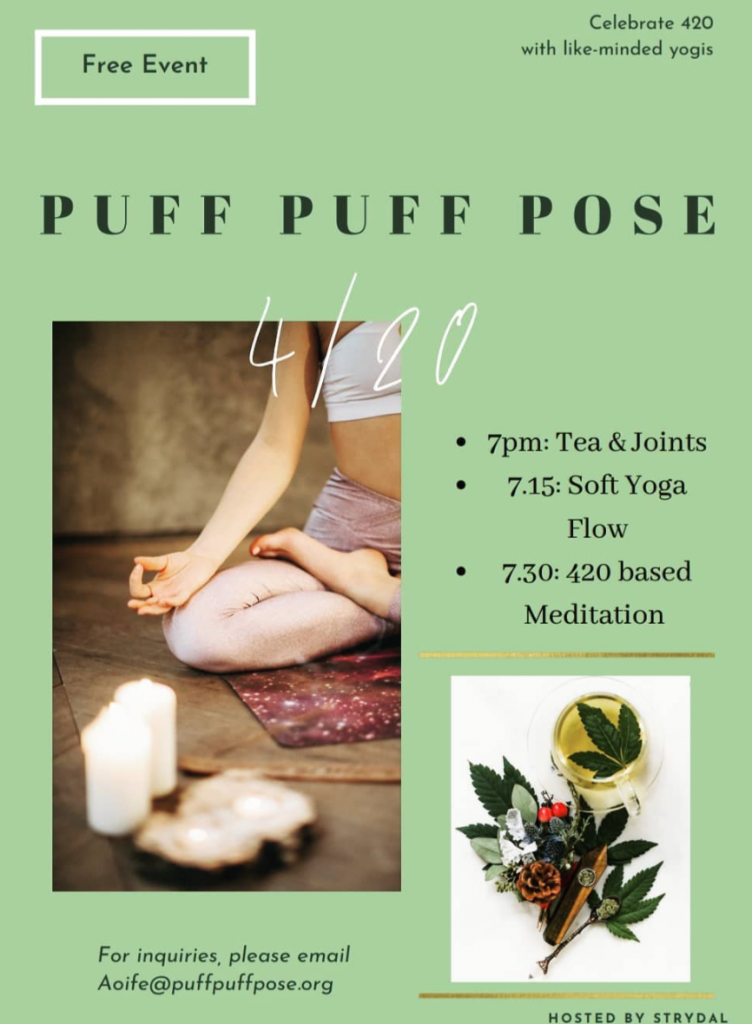 Event link guide
Here are some of the events for 4.20.21
ENGLAND
Entering Cannabis Weekly Seminar at 12pm
Cannabis Industry Insights Webinar: Investing; Networking; and Purpose-centricity at 5pm
IRELAND
4.20 Major Smoke Up Live with special Guests at 3pm
Uplift seminar: Cannabis: A green new deal at 6pm
Puff. Puff. Pose: Cannabis Yoga and meditation with Aoife McConnell at 7pm.