Meet Medisonal: The team making the Entourage Effect personal
This handpicked team has been inspired by the well-known cannabis term, The Entourage Effect.
Medisonal is a new, independent medical cannabis group led by a varied expert team which aims to increase access to the medicine while working towards an open route on the NHS.
The professional group, which includes a wealth of experience across multiple disciplines, is comprised of a former banker, pharmacist, doctor, engineer, and a human rights lawyer.
Each member of this network will strive to help specialist prescribers meet the needs of patients in the UK, boosting doctor and patient awareness of the highest-grade pharmaceutical standard of medical cannabis and its place in healthcare.
The handpicked team has been inspired by the well-known cannabis term 'The Entourage Effect', coined by researchers who claimed that the biggest benefits from cannabis could only be achieved when several of the plant's compounds were given the chance to work together. It is the theory that a group of cannabinoids and terpenes can act synergistically to modulate the overall effects of the plant.
Lloyd, the founder of Medisonal, discovered the benefits of medical cannabis for pain relief several years ago following a shoulder injury.
"I was recovering from a shoulder operation following a skiing accident and had been prescribed an opiate-based painkiller. It numbed the pain alright, but after experiencing some very unpleasant side effects, including drowsiness, I decided to stop taking them.
"What I'd heard prompted me to try some CBPM instead, and this more natural approach gave me some relief, yet without the associated symptoms."
Lloyd was so inspired by his positive experience that he has now launched Medisonal, having gathered a core team, or entourage, to make their combined mission possible.
Chief Executive Hana Salussolia comes at this challenge from years of being a woman in what many might perceive to this day as a male dominated sector. As the former managing director of Goldman Sachs for 7 years, Hana embodies female empowerment.
She recalls, "I was the only Goldman Sachs Managing Director Equity Trader in Europe. As there was a couple of MDs in equity sales or in fixed income but not in European Equities Trading or European PB in my time."
Hana had a son during her very successful and high-flying career in banking. She was told many times that she was likely to become partner, a coveted title that every big-league banker aspires to. She ultimately resigned to focus on developing new biomaterials and on charitable projects, both areas she felt she could make more of a difference in.
She founded her own biotech company while on her trailblazing crusade for change and she also set up a charity for Microtia patients in the UK. Microtia is a congenital deformity where the external ear is underdeveloped. Through her charity work, Hana learned how the NHS works and in time, together with leading medical professionals, helped to change NICE guidelines around treatments for the condition used today. She is proud but humble when she says, "Now, all audiology departments use our guide as their main guide for new parents of children with Microtia. All my work for Microtia UK was about patient and patient choices, my work for Medisonal is very similar in that way".
On team Medisonal's shared urge to change the world, Hana says every small change can have a big impact.
"Even if you can't make a huge change, to impact a few people on the way can make a huge difference. I think it's important that we all continue trying to make positive contributions to our society as much as we can. Just because we may lose at one thing, we can still win many small battles."
Joining Hana in leading this operation is former human rights lawyer Teenah Coosna. Medisonal's Head of QA and Regulatory Affairs.
Teenah's background is steeped in doing what's right. She changed lives in her years as a public lawyer by representing refugees and victims of trafficking. She also has vast experience in pharmaceuticals, garnering a wealth of expertise in working with pharmacies, the NHS, distributors, and manufacturers in previous roles.
Ultimately, Teenah says witnessing the impact medical cannabis can have on a person's overall quality of life and the lack of access to this life changing medicine made Medisonal such a great fit for her.
"I took cases to the European Commission and the parliament and we made a lot of changes and addressed a lot of abuse of power by the regulators… I really enjoyed that because it was such an unfair situation. Taking a break from pharma and working as a public lawyer, for me, was even more of an eye opener about what goes on in the world, and how much we can contribute to helping those in need."
Carl Woolf is Pharmaceutical Director
After qualifying as a pharmacist in 1991, Carl owned and managed numerous retail pharmacies. He branched out in 2014, opening a private out-patient hospital where he still works today. Carl still operates a pharmacy within the hospital and is behind CPS, Medisonal's affiliated pharmacy.
"After working in medicine for over 30 years, it's exciting to see such a market emerging. There has not been such a change in treatment habits for as long as I can remember. It's very interesting to see the wall around cannabis slowly break down as more consultants and patients see the overwhelming benefits.
"Increase in confidence and education is key to medical cannabis and Medisonal will play a large part in supplying the relevant tools for this. I work with consultants daily and there is significant excitement about this area which Medisonal will support in every way. I'm proud to be part of such a professional team and look forward to seeing its success in treating patients that so desperately need help."
Carlos Cobiella joins the team as Medical Adviser
Carlos is an expert surgeon in shoulder and elbow injuries. He is Head of the Upper Limb Section of the Institute of Sports, Exercise and Health at University College London, and he is regularly referred athletes from some of the country's leading football and rugby squads. Taking the lead on Medisonal's educational arm, Carlos says:
"As a practising surgeon I have discovered the potential of medical cannabis in multiple medical conditions. I was very keen to share this knowledge and now have the opportunity. I am very proud to be in charge of the Medisonal Institute of Education. My mission is to raise awareness of the beneficial effects of medical cannabis amongst the medical community and general public."
Leading cannabis lawyer and CEO of Memery Crystal, a specialist law firm, is Nick Davis. Nick joins this entourage as a legal adviser. Nick says:
"Delighted to be part of the Medisonal team who are on a mission to bring medical cannabis to patients efficiently and cost effectively. My work as one of the leading cannabis lawyers in the UK has always been patient focused as a result of my personal interest in healing patients with auto immune diseases. In particular Uveitis, through the charity Olivia's Vision of which I am a trustee. Medical cannabis research continues into auto immune diseases and hopefully this will come to fruition."
Lending their multi-disciplinary backgrounds to the challenging medical cannabis space, the Medisonal team launched with a website in May, and hope to progress over the course of 2021 with a number of industry-shaping announcements in the pipeline.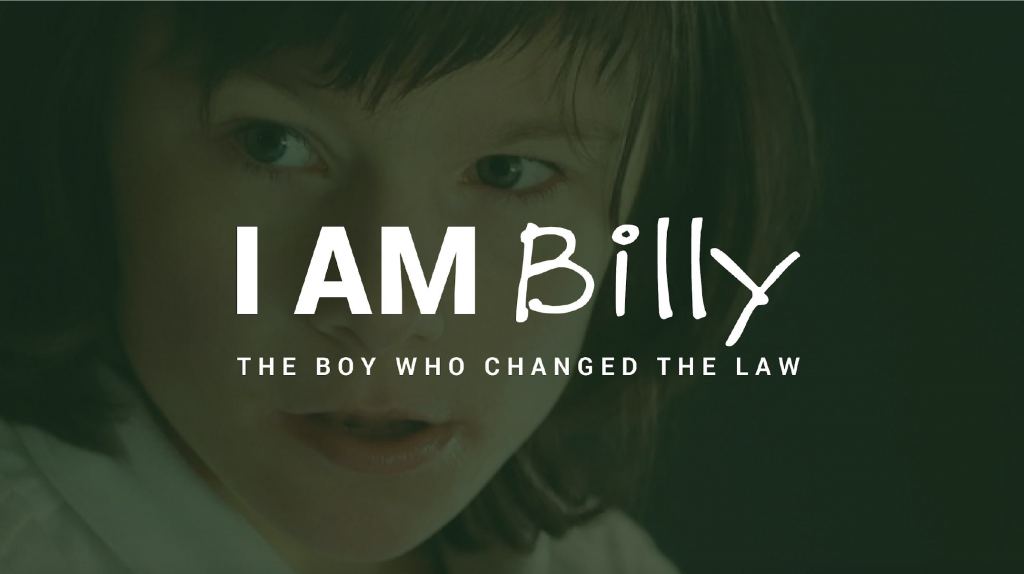 Medisonal is a partner organisation to the UK's nationwide medical cannabis campaign, I am Billy. The initiative, run by Charlotte and Billy Caldwell, launched in May with a call for the first 'real world evidence' controlled clinical study funded by the government in the UK.
Why is this significant?
This network is the first of its kind in the UK to be independent of any privately held consultant-based cannabis clinic. Many medical cannabis supply chains in Great Britain operate through a private health clinic model. The Medisonal team say it will work independent of this trend.
In short, yes, it is. However, medical cannabis access in the UK has long been a complicated issue that continues to inspire change. Medicinal cannabis was given the green light in parliament on November 1, 2018, but more than two years on, access on the NHS is heavily restricted with only a handful of patients getting an NHS funded prescription. As a result, several privately-owned clinics have emerged, connecting specialist doctors with chronically ill patients.