CBD LIVE USA: Day One in the Virtual Auditorium
CBD LIVE at VOXPO is back! This time, the dedicated CBD and medical cannabis event is set (virtually!) in the USA.
Featuring panel discussions, workshops, The CANNAVIST Awards and top brands of 2020, CBD LIVE has something for everyone.
DAY ONE – THE HIGHLIGHTS
Changing my career to cannabis, going in my own direction and being a woman at the top.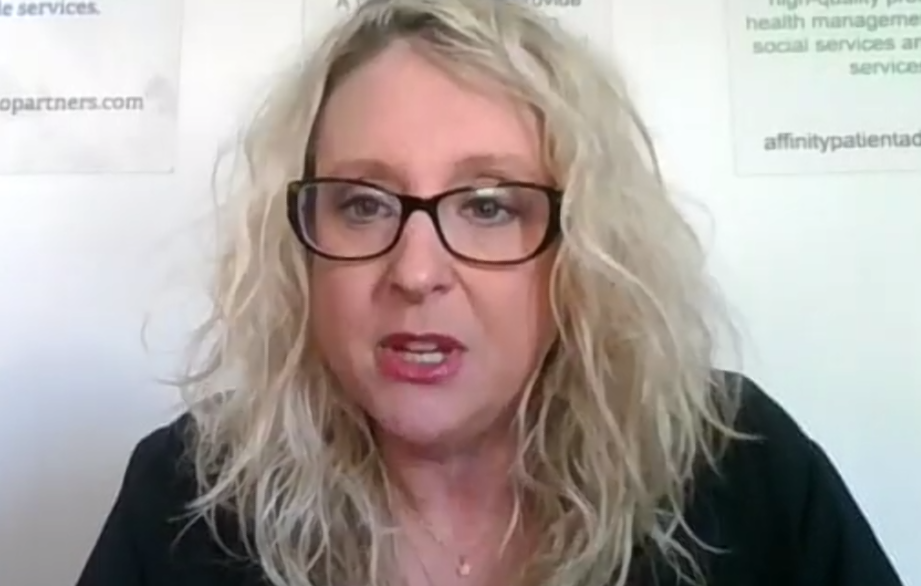 Christina DiArcangelo is the CEO & founder of Affinity Bio Partners; CEO, Board President of Affinity Patient Advocacy & CEO, Co-founder of AI Health Outcomes and CannaBot. She is also CEO of Affinity Network and a Board Member of the American Society of Cannabis Medicine.
She has forged a world-class reputation in the biotechnology and pharmaceutical industry for the past 22 years. Christina talked to us about her move into the cannabis industry from pharmaceuticals and biotech and why clinical research is so important for medical cannabis.
Christina spoke passionately about her involvement in patient advocacy and how her work with Affinity Patient Advocacy has helped to connect patients to brands and their access cards. While discussing her advocacy live, she also spoke about becoming a medical cannabis patient herself.
Diagnosed with two painful autoimmune diseases in 2018 she began to use CBD, CBN and CBG to help with pain management. As she was diagnosed with the second disorder, Christina began to use THC in the evening to help with brain fog associated with the disorders. She also mentioned that the THC that she used helped with the weight gain associated with one of the diseases.
She has launched her own personal brand in July of this year. She announced her intention to launch studies aimed at children with ADHD following her son's diagnosis. Christina also announced that she will start writing her autobiography to share her story in 2021.
Learn more about medical cannabis
What we can learn when DNA guides our cannabis experiences.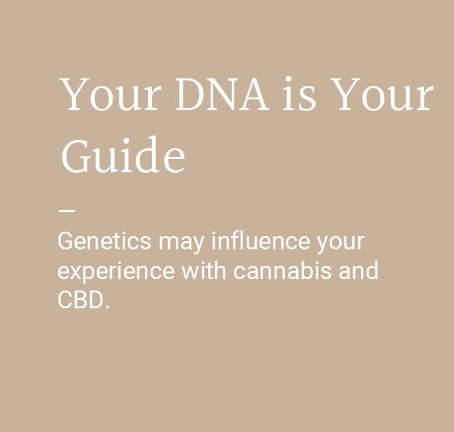 Len May is the Chair of the Science Committee, CBDIA; CEO & Co-founder, EndoCanna Health. Len joined CBD Live to give us a complete guide to DNA and how this may effect our interaction with medical cannabis.
Cannabis affects everyone differently which could be determined by the unique predisposition in your DNA. For example, we all have a gene called FAAH which determines how we react to stress. Some people experience more anxiety and increased heart rate when they are stress which may mean they react to THC.
Different metabolisms can also affect the speed at which you absorb edibles, oils or tinctures. This could mean that different methods of absorption may suit different people depending on their reasons for taking CBD.
Len explained how we can test our DNA using mydna.live in order to understand what we could be more at risk for. The company also test for which strains, THC levels and terpenes blend may work depending on your DNA information.
Learn more about CBD with our CBD 101 section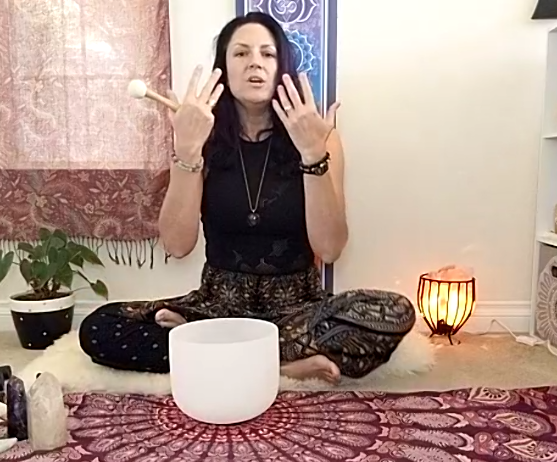 CBD Yoga Teacher in a live guided meditation
California-based,Cheri Smith is a CBD Yoga Teacher. She took us through a live guided meditation accompanied with CBD to add an extra calming influence.
Cheri took us through the three easiest ways to take CBD prior to meditating such as dropper, edibles and creams. During the mediation, she encouraged us to envision the different colours associated with the different chakras located all over the body.
Cheri will also do a live yoga workshop on Friday as part of CBD Live
Been working out? Five CBD products for muscle recovery under £50
All natural wellness rooted in Jamaica.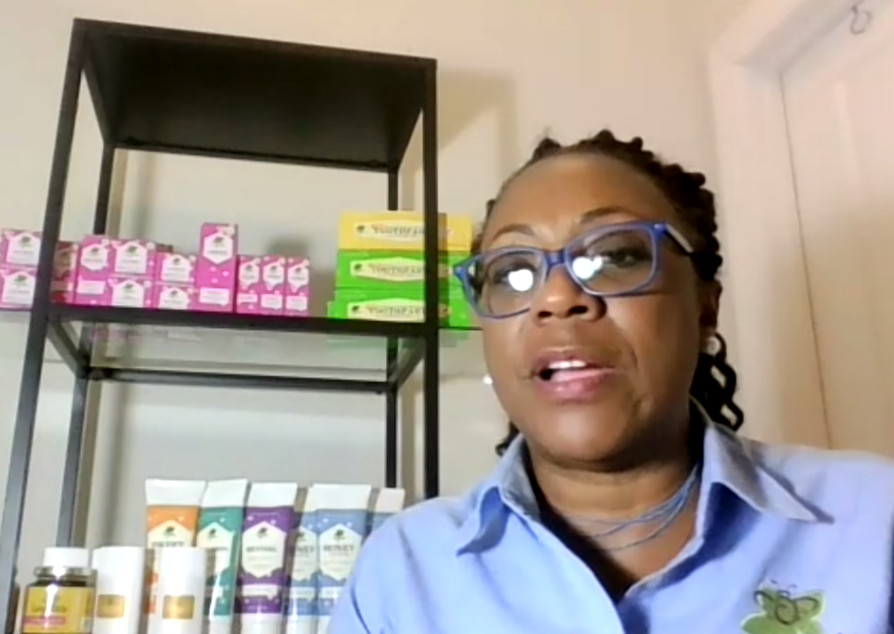 Ivy Lawson is the founder and CEO of Ivyees Wellness. After twenty years in corporate America, Ivy moved her family to Jamaica to start bee farming before opening a line of products that are all natural and full of organic honey.
Ivy also spoke about the difficulties in being a woman of colour within the cannabis industry. She focused on her background and her education to get capital together to start her business. After 5 years she was selling her honey to Wholefoods before moving on to other products. She secured investments that allowed her to start producing bigger amounts of her natural products.
It was important to her to build a brand that had a good reputation. She started sending hair product samples to 200 women and would improve the formula based on their feedback. If the feedback was only 'okay' then she would make changes to ensure it got better reviews. She highlights the importance of asking for feedback, critique and advice from family, customers and friends – even if it does mean products may take longer to make. This includes her best selling deodorant which she said took ages to make.
Ivy gave some amazing advice on bee-keeping!
Ivy is due to start selling more of her natural product line in Macy's and is planning on coming to the UK in 2021. Her new CBD line is due to be released soon.
The mainstreaming of cannabis, presented by Hanway Associates.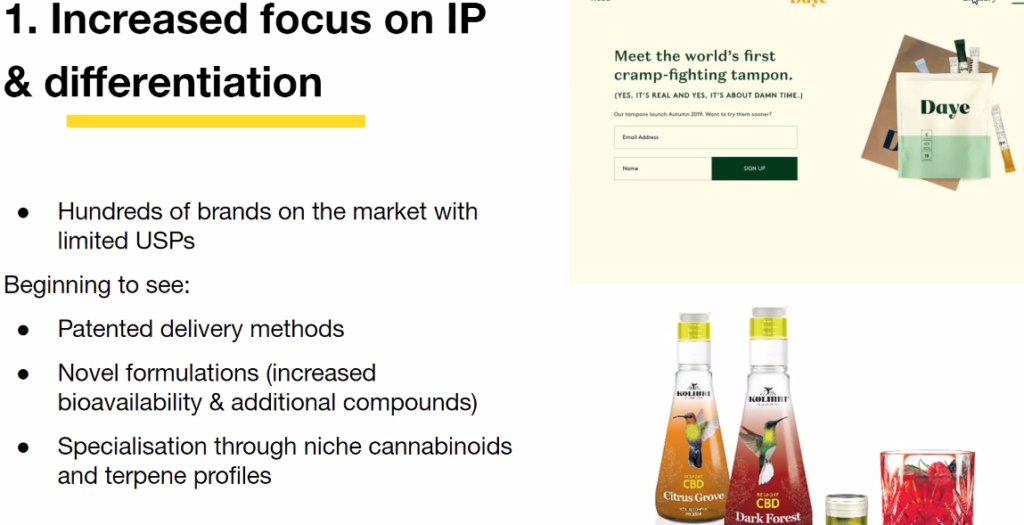 Tom McDonald, Head of Consulting and Lily Temperton, Lead Analyst at Hanway Associates joined us live to discuss the European CBD market, European trends and the future of the industry. Hanway Associates is a strategic consultancy that specialise in research, new market entry, commericial diligence and M&A strategy for the cannabis sector.
Hanway Associates estimate that the European CBD industry is worth €1.5 billion in 2020. This is a result of understanding and a decrease in the stigma. They estimate an increase in online sales of CBD rising to 70-80% of sales through this channel.
They highlight that Europe should be consider on a country by country basis as different countries have various regulations.
Lily took us through emerging trends such as new unique selling points, novel formulations through increased bio-availabilty and additional compounds, specialisation through niche cannabinoids and terpenes profiles. She highlighted Daye who manufacture CBD tampons and Kolibri who sell CBD drinks. She also touched on the role that micro-influencers could play in promoting CBD products online.
They also mentioned that 2020 has seen larger brands entering the CBD industry such as Amazon, Boots, Body Shop and Levi. Tom mentioned one brand had seen their profits triple since joining the UK Amazon trial.
Amazon invites British CBD brands to join UK-only pilot programme
CBD in food: A comparative analysis between state laws in the US.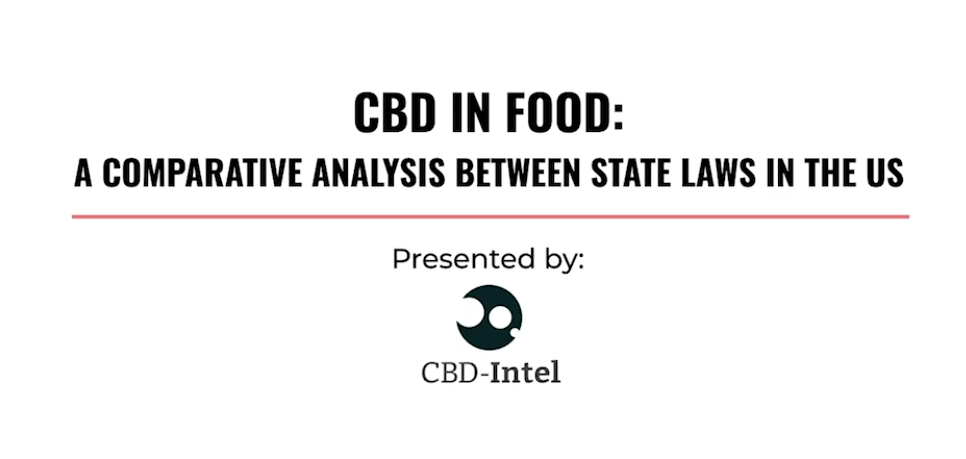 Berta Camps Bisbal is a senior legal analyst at CBD-Intel. She presented a detailed comparison between the different state laws in the US.
This also took us through a detailed overview of the industry and how people in the US view CBD.
The case for cannabis legalization in New York.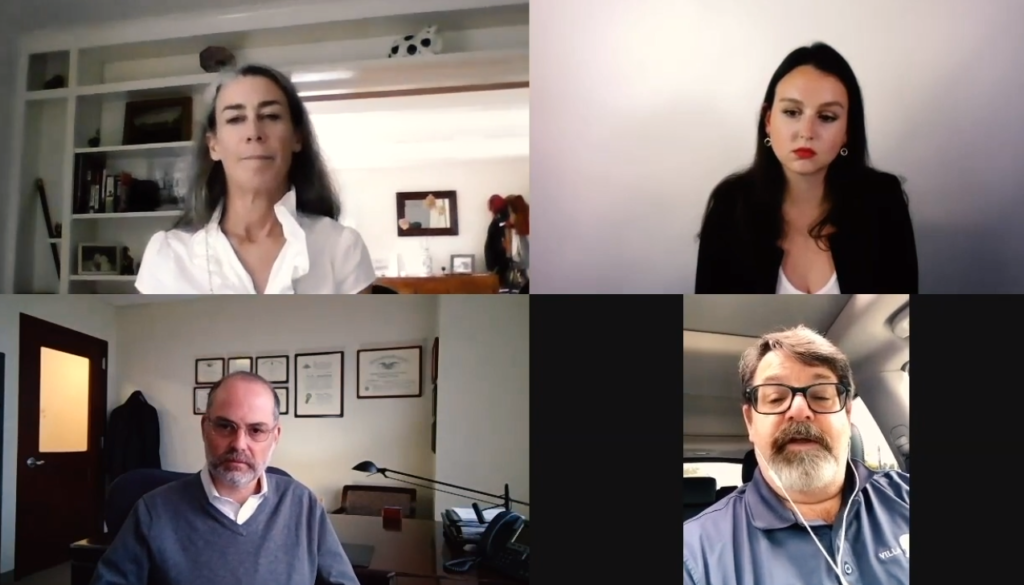 David C. Holland, Andrew Schriever and Elizabeth Shields of the New York City Cannabis Industry Association & Hudson Valley Cannabis Industry Association joined CANNAVIST editor Róisín Delaney to discuss legalization.
The panel discussed the case for legalization by highlighting that a level of stigma, propaganda and anti-cannabis mis-education still exists. The lack of education of has caused a huge issues with how people see the industry.
They touched on how legalisation could help could help to keep cannabis away from minors and how there needs to be consistency across advocacy groups in order to engage with law makers to enact change.
The panel also highlighted that as long as those calling for legalization come from different view points, despite being in agreement on the facts, then lawmakers will continue not to take notice or ignore.
The state of play with medical cannabis in the UK.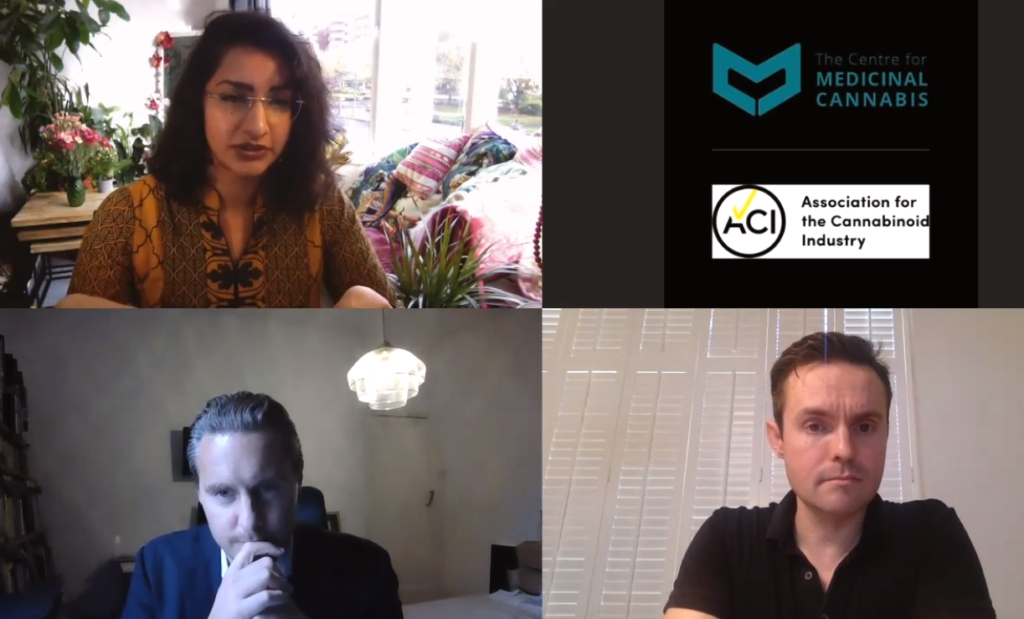 The panel was made up of Dr Daniel Couch, MB ChB MRCS MBA PhD, Medical Lead to the Centre for Medicinal Cannabis; Dr Ayesha Mian, Medical Advisor to the Centre for Medicinal Cannabis; and Ben Langley, CEO & Director, Grow Biotech.
The discussion ran through where medical cannabis is currently at in the UK. This included a detailed discussion on who the National Institute for Health and Care Excellence (NICE) are and also how their guidance shapes industries.
Dr Ayesha Mian highlighted that the education has not progressed for doctors when it comes to cannabis. She mentioned that there is a long way to go when it comes to education and incentivise this learning for doctors too. She admitted that there is a huge stigma amongst medical students admitting that they may be interested in studying cannabis or the endocannabinoid system. Ayesha faced being asked if she was a stoner when she proposed holding talks on this subject, by other doctors, which shows there is a lot of progress to be made.
The panel were in agreement that this lack of education and confidence in prescribing cannabis is crucial in moving the industry forward.
Ben Langley spoke about the need for the government to consider cannabis as an export rather than just an import especially with Brexit looming. He stressed that its important for patients to help the government get educated in order to change their policies. He highlighted that the lack of export is also driving away brands from investing in the UK.
Learn more: What can UK policy makers learn from Denmark's medical cannabis programme?
What US brands need to know about launching a CBD product in the UK.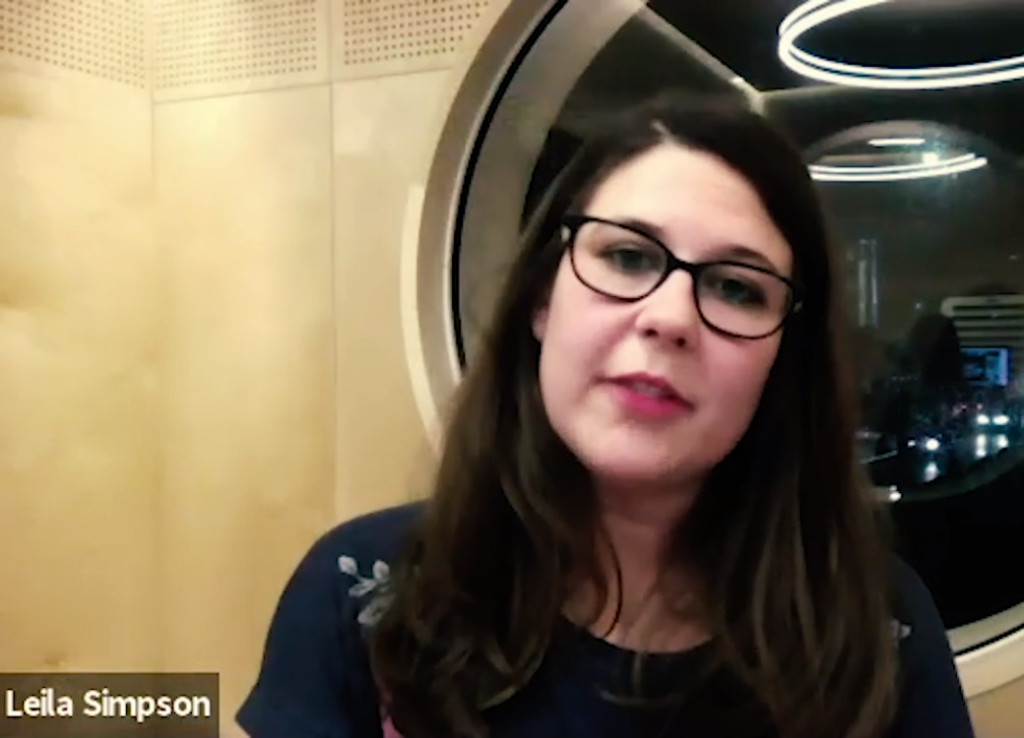 The panel combined Leila Simpson, Head of External Affairs, The ACI; Dr Rosemary Mazanet, MD, Ph.D, Chief Scientific Officer, Columbia Care; Chelsea Pipkin, VP of Quality, GenCanna
Discussions started with why the UK is being seen as one of the most exciting markets for CBD. Leila Simpson, who lead the panel, highlighted the need for regulation for CBD as statistics from ACI showed that 48% of people in the UK would take it if the industry had more regulations.
Rosemary stated that US products being sent to UK have to meet standards and laws as they are checked at the border. However, she stressed local brands do not face this scrutiny so CBD could be made with lower standards. Regulations could help to level the playing field so that everyone meets a certain level and standard.
The panel discussed the red tape that CBD brands face when choosing to sell in the UK. US brands face reaching a certain level of standards, paperwork must be signed and there are lot more things that need to happen. Brands are nervous around future regulations and feel unsettled about making a move into the UK market. Rosemary mentioned that knowing what regulations are there would help to ease this uncertainty.
Rosemary mentioned that in general, she has found that CBD has a more medical approach than the US who see more of a holistic, wellness angle. Chelsea agreed but added that from a manufacturer perspective, she is hoping that there will be more standardised regulations.
Read more: Medical Cannabis Awareness Week: A PLEA for fair access
Canada's complicated relationship with cannabis.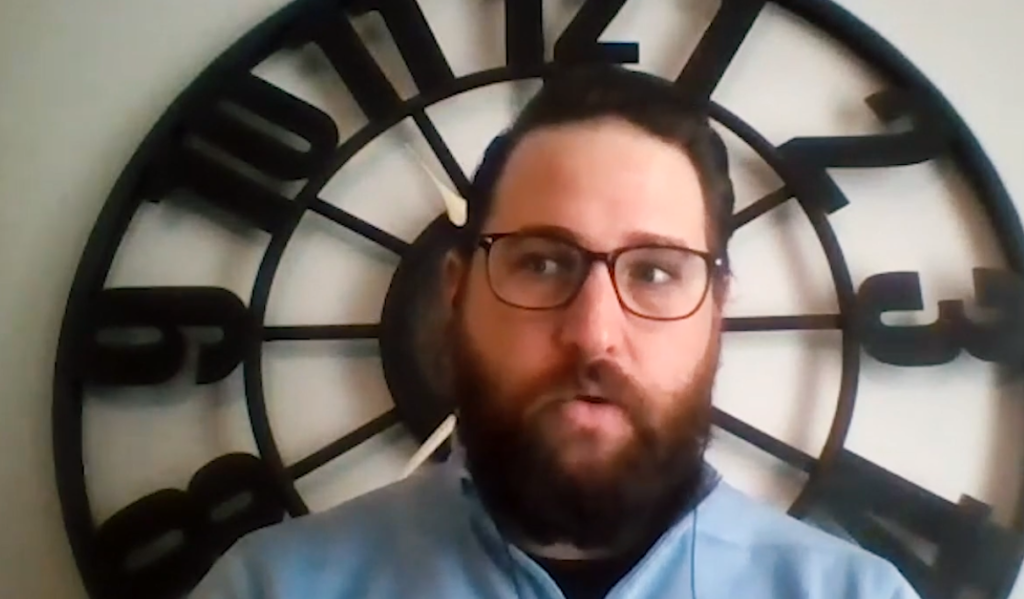 The CANNAVIST editor Róisín Delaney was joined by David Clement, North American Affairs Manager, Consumer Choice Center Canada.
The Q&A started with Canada's relationship to cannabis and what has happened since then. David ran through the history of legalisation to the development of the new medical cannabis market. David applauded the Trudeau government for the legalisation of recreational cannabis which has created a new industry.
However he highlights that the legal space is overly regulated which, in turn, makes the illegal market more attractive.
David mentioned that the government failed to understand the difference between the different markets such as recreational and regulations. This means that taxation and price are not reflective of those particular uses. The more expensive the legal product as a result, the more likely to move towards the illegal market.
Róisín highlighted that CBD in Canada appears to be a grey area. David is suggesting the removal of CBD products from the cannabis act so they can be treated like it is in the US. It is only allowed to be sold from a license cannabis retailer as the focus remains on regulating THC. Removing CBD would allow it to be sold freely alongside vitamins or other wellness products.
Stay up to date with all the latest CBD and medical cannabis news