Professor David Nutt: Lack of medical cannabis access 'one of the great failures of medicine of my generation'
Drug Science founder Professor David Nutt has called the lack of medical cannabis on the NHS 'one of the great failures of medicine of my generation.'
Professor Nutt made the comments during a presentation on Day 2 of CBD Live Europe, which runs until the end of the week.
He stated the current guidelines and high prices have made access very difficult for the majority of those in need.
Prof Nutt estimated that patients could spend up to £1,700 a month on medication, referring to the situation as the 'most upsetting experience of my career.'
The former chair of the Advisory Council on the Misuse of Drugs (ACMD) said that it was essential to build a body of evidence supporting the safety and efficacy of medical cannabis for more than just epilepsy and MS. However, current guidelines make this 'very hard.'
Prof Nutt outlined that cannabis is so close to being available but poor political planning and a failure of good practice on the behalf of doctors are getting in the way.
"In Britain today, we have a million people who use medical cannabis, but almost all of them are getting it illegally on the black market."

Professor David Nutt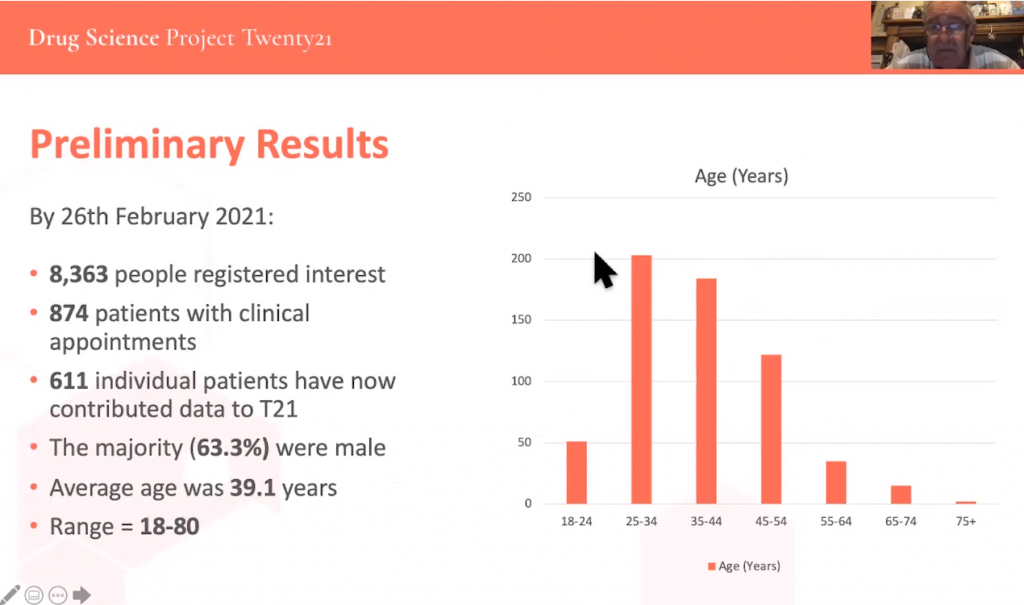 Learn more: Medical cannabis patients to benefit from new capsule
T21 Patient Numbers
The psychopharmacologist spoke about the success of Project Twenty21, Europe's largest medical cannabis registry. By the end of February, 8,363 people had registered on the website, the majority male with an average age of 40.
"The first thing to say is that this was not a group of young people who want to be using cannabis recreationally. They were are working age, primary conditions are pain at about 60% and anxiety at about 30%.

"Multi morbidity is extremely common, which would potentially exclude many from a normal activity. These people are very disabled."
Read more: European industry ready itself for cannabis legislation