Exquisite CBD Summer Risotto
The summer months have arrived. We love those long nights in the garden with friends and family, creating memories that last a lifetime. There's no better way to enjoy this than with some delicious food.
Risotto is a rich and creamy rice dish originating from northern Italy. This tasty dish is the perfect comfort food for the summer months, like a cosy hug from your stomach.
Our risotto features a selection of seasonal vegetables for maximum goodness. Be sure to make this as soon as you can, to get the best out of what's left of asparagus season.
We decided to give this hearty classic a CANNAVIST twist. We added some CBD oil to risotto to help soothe your mind and soul after a long day on the go.
Read more: Scrumptious CBD Chocolate Mousse
Here's the recipe for our quick and easy CBD risotto
Ingredients
100g pack asparagus tips, cut into bite-sized pieces
200g frozen peas, thawed
900ml chicken stock
1 medium onion
3 tbsp rapeseed oil
200g Risotto Rice
25g butter
75g Parmigiano-Reggiano, freshly grated
Salt and freshly ground black pepper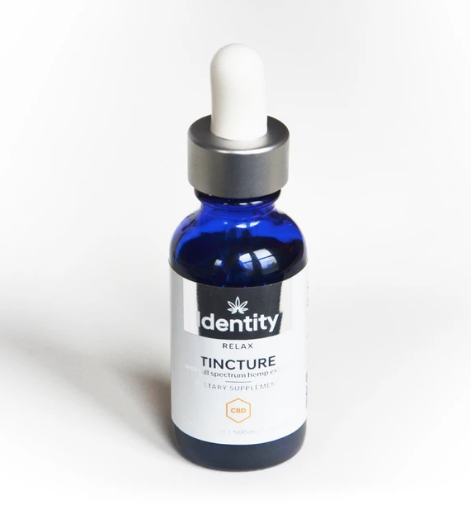 Method
1. On a high heat, bring a small pan of water to the boil. Add the asparagus tips and peas return to the boil. Let them cook for 2-3 minutes, or until tender. Drain in a colander, pour back into the pan and keep them warm.
2. In a medium pan, heat the stock on a high heat for 4-5 minutes, until it almost boils.
3. Cut the onion in half, peel away the skin, leaving the root intact.
4. Chop the onion into small slices, cutting from root to tip. Stop before you reach the tip, firmly cut thin slices from the height of the onion. Cut these slices at a right angle to the first cuts. Once chopped, discard of the root.
5. Place a large frying pan on a medium heat and add the oil. Pour your chopped onion into the pan and cook for 2-3 minutes until the onion has softened and is translucent, but not browned.
6. Add the rice and cook for a further 2 minutes but take care not to allow it to colour.
7. Turn onto a high heat. Ladle around 3-4 tbsp hot stock onto the rice. Bring the ingredients to the boil, stirring continuously with a wooden spoon.
8. When the stock is absorbed, add another 3-4 tbsp hot stock. Make sure each addition of stock is absorbed before adding the next. Keep stirring the ingredients. Continue adding the stock for about 15 minutes until the rice is tender. You may not need to add all the stock.
9. Gently stir in the butter until it has melted, then add in the CBD Oil.

10. Once mixed together, add the cooked asparagus and peas and mix gently. Sprinkle in half of the Parmigiano-Reggiano. Season to taste.
11. Serve on warm plates, sprinkling the remaining cheese with a simple side salad.
Read more: Refreshing CBD-infused mocktail
Hungry for more? We have a host of other delicious recipes that you can sink your teeth into. Check out The CANNAVIST Cooking Theatre for more.
Be sure to tag us in your CBD cooking creations (@cannavistmag). We love seeing what you come up with!