How the fashion industry is turning over a new leaf with hemp
From water waste to pollution, there is increasing pressure on the fashion industry to become more sustainable, and fast.
It is estimated that 92 million tonnes of textile waste are created each year globally. That's a truck full of clothing ending up in landfill every second.
Given these depressing numbers, it's no wonder the fashion industry is looking at sustainable alternatives like hemp.
Hemp clothing has come a long way in recent years thanks to improvements in technology and processes. It's easily dyed, durable and takes just a fraction of the water that cotton does to produce.
The hemp clothing market is expected to grow by almost 50% by 2028.
Here are some of the companies offering a stylish alternative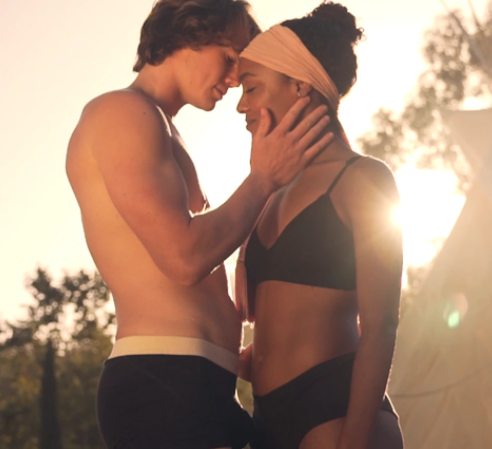 Underwear: Wolf X Rose
When we think about putting harmful chemicals in our bodies, we often focus on food, while very rarely considering our clothing.
As the body's biggest organ, our skin can absorb chemicals from our clothing, especially underwear. Chemicals are used in the dyeing, washing, printing and finishing processes of garment production.
With that in mind, Jeff Garner decided to design a non-toxic underwear line as part of his sustainable fashion house, Prophetik.
Wolf X Rose was launched on Kickstarter as an alternative to mainstream underwear brands. It focuses on superior breathability and natural fabric properties while reducing the risk of the absorption of dangerous chemicals through the skin.
The brand constructs each garment from GOTS certified organic cotton, hemp, plant-based dues and cotton natural rubber for their boxers. It chose to work with hemp for its durability and anti-bacterial and water-saving properties.
8000Kicks
These environmentally-conscious shoes are not just made from hemp but also feature an algal sole.
Algal blooms form in warmer weather and are known to be harmful to surrounding wildlife. 8000Kicks has partnered with Bloom Foam, which specialises in sustainable materials.
The team added a special proprietary coating layer to the shoe, making it stain and water-resistant.
Bernardo Duque Carreira co-founded the company with his grandmother. Bernardo and his team went on a six month journey to find the best hemp in the world.
The company how has two factories in Portugal and China, with a tree-and hemp-planting campaign helping to reduce its carbon footprint to 10% of that of regular shoes.
Levi
The fashion industry is responsible for 20% of all industrial water pollution. It is estimated that 85% of this, a staggering 1.3 trillion gallons, is from the dying process alone.
Levi claims that it takes more than 3,000 litres to make just one of its iconic pairs of 501s. The company has recently pledged to reduce its water usage in depleted areas by 50 percent by 2025. No wonder they have turned to hemp which uses significantly less water than cotton.
Levi has two new styles, Stay Loose and High Loose which combine 77% cotton with hemp yarn. The brand is also working with Tencel Lyocell, a soft fibre made from harvested wood. It blends easily with cotton or polyester, making an even softer jean that can biodegrade in landfills.
As well as using new materials, Levi treats their jeans by tumble drying with bottle caps or golf balls. An innovative first for hemp fashion!
Read more: Kickstarting their companies: the cannabis brands using alternative funding to get their start
Bauken
Baukjen is a London-based womenswear brand dedicated to environmental, ethical and sustainable style. It offers a full range of easy-to-wear, wardrobe staple items, from summer dresses to vests and jackets.
Bauken encourages consumers to be sustainable with its recycling programme. Customers are given a £20 voucher for returning items that they no longer need which can then be transformed into new clothing.
If you aren't sure that hemp fashion is for you, you can try before you buy. Baukjen runs a 'rent your style' incentive where you can rent one of their items for two weeks.
De IONESCU
De IONESCU combines classic style with a modern twist. While it's a great place to find hemp formal wear, the brand also offers limited homewares, coats, hats and trench coats.
De IONESCU chose to work with hemp fibre as its stronger than cotton, warmer than linen and more ecologically friendly than bamboo. It also more absorbent than nylon. The material also softens with each wash, meaning it gets better with time.
The brand also offers hemp tuxedos which are perfect for weddings or formal occasions. But if you aren't feeling the full hemp-effect, why not add a just a touch with a tie?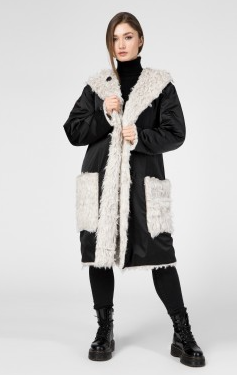 Devohome
Fur has a complicated history in fashion and an even more uncertain future. Luxury fashion houses such as Gucci, Prada and Stella McCartney have all pledged not to work with it. The British Fashion Council banned fur from London Fashion Week in 2018.
While we are all aware of faux fur which is often attached to fast fashion items, it is usually made from acrylic or polyester materials. Most of which is bad for the environment and is non-biodegradable. There have also been reports over the years of real fur 'accidentally' appearing in faux versions.
Ukrainian brand Devohome has developed a healthier and more natural alternative for the fashion industry using hemp. Oksana Devoe developed the brand after her child developed allergies which meant they needed to find hypoallergenic options.
While the brand produces everything from cushions to tablecloths, their hemp fur coats gained attention when they were shown at Ukraine fashion week. The fabric is woven with hemp fibres, viscose and a cotton base, making it vegan and plastic-free.