Recipes
Chicken Salad with CBD Lemon Dressing
The midday lunch boost keeps you energised through the working day. But sometimes, it's a struggle to find something tasty to eat. Why not try out our mouth-watering Chicken Salad recipe with a little twist.
The CANNAVIST's Chicken Salad recipe with an added twist is much loved in our office and we thought you'd love to try it out for yourself.
It's easy to grab a shop-bought sandwich, some crisps and a bar of chocolate, but over time it can be detrimental to our pockets and our stomachs.
A quick bite might give you an extra five minutes in bed, but could there be a taste sensation out there that can benefit your heart, soul, stomach and endocannabinoid system?
We've got a refreshing recipe that will keep you moving and full of life, instead of dreaming about that 3pm carb nap.
We took a delicious chicken salad and gave it a CANNAVIST twist by infusing the refreshing lemon salad dressing with CBD.
Ingredients:
For the chicken salad:
4 skinless, boneless chicken breasts or thighs, sliced
1 tbsp olive oil
Your choice of salad vegetables (Our selection below)
10g Parmigiano-Reggiano, sliced
1 boiled egg
For the croutons
2 slices of bread, diced
1 tsp olive oil
Salt and pepper
1 garlic clove
For the dressing:
Salt and pepper
1 tbsp Dijon mustard
1 and a half lemons
6-8 drops of a 4% CBD oil, we are using CBD Pure Oils Pure 500 CBD Oil
3 tbsp mayonnaise
2 garlic cloves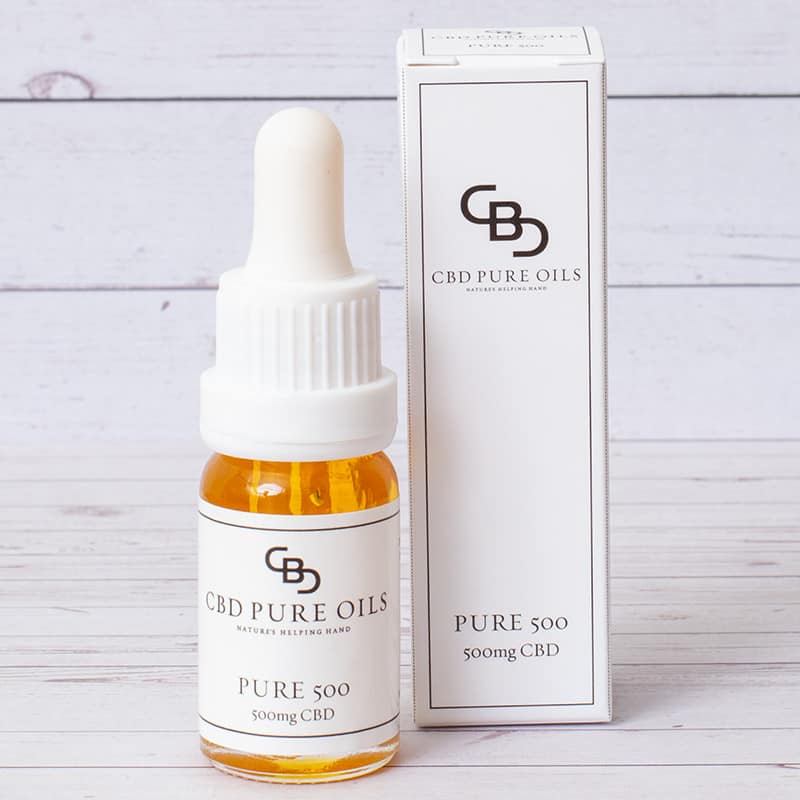 Method:
Preheat your oven to 190 degrees. Line a baking tray with parchment paper and add the diced bread.
Slice the garlic clove. Pour the oil and sprinkle on the salt, pepper and garlic slices over the bread. Using tongs, turn the bread chunks until they are well coated.
Place in the oven for 20 minutes, turning halfway through.
While they are cooking, set a pan on the hob at a medium heat. While the hob heats up, rub your chicken with olive oil and season with salt and pepper.
Add the chicken to the pan and cook for 10 minutes, or until the meat has been cooked through. Be sure to keep turning the chicken cooks evenly.
Take the chicken off the heat and place on some paper towels to absorb the excess oils.
To the heated hob, boil a pan of water. Once boiled, add an egg and let boil for 10 minutes. Once cooked, remove and place in cold water until time to serve.
Zest and juice the lemons. Be sure to get 30ml of lemon juice.
Dice the garlic cloves into tiny pieces.
In a mixing bowl, add the garlic, lemon juice, lemon zest, mayonnaise and Dijon mustard and mix until combined. Add salt and pepper to taste.
Add in the CBD oil and mix again. Be sure the CBD is absorbed into the dressing before serving.
Prepare your selection of vegetables and add to bowl. Remove the shell from the egg. Add the chicken, egg, Parmigiano-Reggiano and croutons and drizzle with the salad dressing.
Grab a fork, tuck in and enjoy!
Our Chicken Salad and CBD Lemon Dressing is an ideal lunchtime treat. We have food for every meal and occasion, check out all our recipes on The CANNAVIST Cooking Theatre.
Like what you taste? Let us know how much you love the recipe by tagging up on social media (@cannavistmag).
Why not try out some of our alternative mouth-watering recipes: